This two-string Erhu player is INCREDIBLE at Flight of the Bumblebee
22 July 2016, 17:23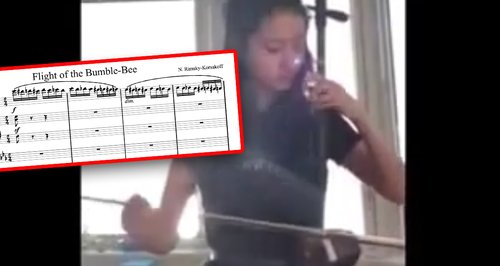 Here's an utterly virtuosic version of Rimsky-Korsakov's Flight of the Bumblebee, on an instrument you've almost certainly never heard play it.
The Erhu, sometimes known as the Chinese violin, only has two strings. Just have a think about that for a moment. How hard is it to play Flight of the Bumblebee anyway, let alone when you've only got two strings and a tiny bow?
This anonymous girl doesn't seem to have any problems though.

We've seen many, many FotBs in our time (so many that we now have to abbreviate Flight of the Bumblebee to FotB), and this is undoubtedly one of the most impressive.