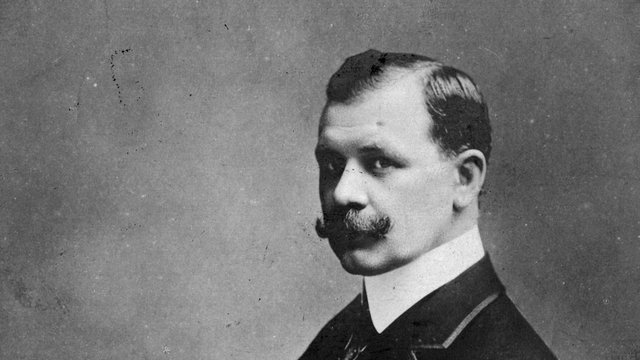 Biography
Lehár was a Hungarian composer, as a child, his musical influences came from his father, who was an army bandmaster.

After completing his musical studies, Lehár took up the role of assistant bandmaster with Lehár Senior's players in Vienna. His career really took off in 1902, though, when he became an opera conductor.

Today, Lehár is remembered for his unashamedly melodic and feel-good operettas – but he wrote all sorts of other music, too. Unsurprisingly, given his family background, Lehár's marches were really rather good, as were his waltzes.

In the 20th century, two of Lehár's operatic arias became almost like pop songs in their own right: 'The Vilja Song' from The Merry Widow and 'You Are My Heart's Delight' from The Land of Smiles. For Classic FM listeners of a certain generation, both those melodies bring back very happy memories of days gone by.

Lehár had a tricky relationship with the Third Reich in Nazi Germany. Hitler professed to be a fan of Lehár's music – but he certainly was not a fan of Lehár's wife, who had considered herself a Jew until she married Lehár, whereupon she converted to Catholicism. Several times, the Nazi regime reportedly attempted to have Mrs Lehár deported.

By the time of his death in 1940, Lehár's popularity had spread across Western music. To this day, he has streets named after him in Vienna, Utrecht and Tilburg.

Did You Know?

Lehár has fellow composer Dvořák to thank for his fame. Whilst studying violin and composition at the Prague Conservatory in the late 1890s, he was tempted to pursue a career as a soloist. It was Dvořák who advised the young Lehár to focus on composition – a decision that well and truly paid off.
View more
Top Lehár pieces
The Merry Widow - Overture Franz Lehar (1870-1948 : Austria)

Conductor: Richard Bonynge

Ensemble: National Philharmonic Orchestra

Record label: Decca Music Group

Catalogue ID: 4613152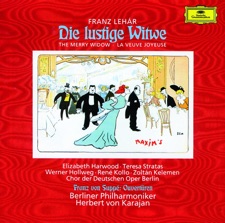 The Vilja Song
Franz Lehar (1870-1948 : Austria)
Conductor: Herbert von Karajan
Ensemble: Berlin Philharmonic Orchestra
Record label: Deutsche Grammophon
Catalogue ID: 4357132