Goodall: Choir pays tribute to NHS staff lost to coronavirus
30 June 2020, 17:12 | Updated: 3 July 2020, 12:45
Never to Forget - A musical tribute to health and care workers who have died of Covid-19
A moving piece of choral music, to honour the healthcare workers lost in the COVID-19 pandemic.
British composer Howard Goodall has written a moving new piece of music to commemorate lives lost in the COVID-19 pandemic.
Working with the London Symphony Chorus (LSC) who commissioned the work, Goodall has set the standalone names of the first 122 care works to have died from COVID-19 powerfully in the choral work – which makes for an incredibly emotional listen (hear an excerpt in the trailer above).
The piece of music, which will be premiered on YouTube at 10am BST this Sunday (5 July) is called Never to Forget and is a "virtual, visual and acoustic memorial project dedicated to UK health and care workers who have died."
The premiere coincides with the 72nd anniversary of the founding of the NHS.
Click here for the latest coronavirus advice from the NHS >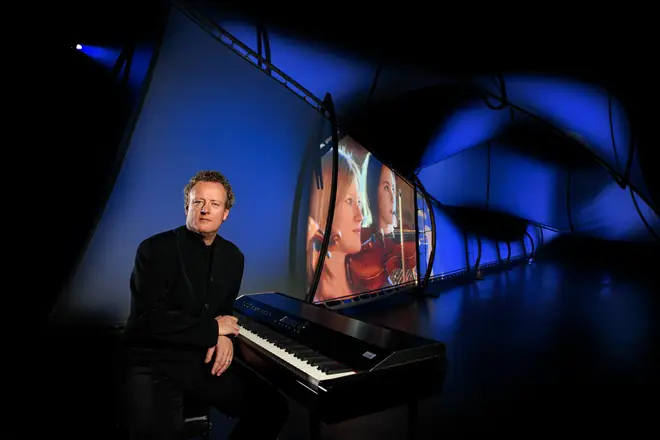 The piece won't be 'finished' in the traditional sense for a while. The text behind the choral work is made up entirely of the names of health and care workers who have died so far, and when complete it will be extended to include further names of those health and care workers who have died by the time of its first live performance.
Heartbreakingly, this currently stands at over 300 names.
Howard Goodall has said: "Like so many creative artists I have been wanting to respond to the pandemic crisis in a way that would seem appropriate and sensitive to those who have been at the forefront of the struggle and that would demonstrate to them our collective solidarity and gratitude.
"The dedication and sacrifice of key health and care workers has been truly humbling. A choral work, even one that could initially be compiled from singers' own homes, seemed fitting – its text entirely comprising the names of those nurses, doctors, carers, porters, cleaners, paramedics, ambulance drivers who leave behind mourning families, friends, communities."
He continued: "Unlike a stone memorial this work will continue to grow and honour its fallen heroes, so the initial virtual recording is made up of the first 122 health and care workers who had died by April 25 of this year.
"By the same time in 2021, the piece will be expanded, and a version performed live that has all the names subsequently, tragically, added."
Read more: Opera-singing doctor serenades NHS hospital staff with impassioned 'Nessun dorma' >
Howard Goodall's 'Never to Forget' – Trailer
The names of the key workers included in Goodall's work have been taken from Nursing Notes, a nursing news website 'run by nurses for nurses'.
The piece was recorded virtually during lockdown by 100 singers from the chorus, alongside members of the London Symphony Orchestra and Goodall himself, who is a patron of LSC.
LSC is planning to come together and perform the completed piece live and in full when it is safe to do so.
Read more: Classic FM and joins its sister stations to 'Clap for our carers' >
"We felt that we must do something to acknowledge the extraordinary contribution made by health and care workers at a time of international crisis and this piece offers us a chance to get involved in a meaningful project: one that we hope will enable us, as a music community, to give back something to those affected by the crisis," Simon Halsey, choral director at LSC says.
Chairman Owen Hanmer, adds: "It is a tribute to those UK health and care workers who have died from Covid-19. I am proud to have worked for the NHS, and am grateful to the chorus for their commitment to this project, and for ensuring that music remains a part of our existence in these difficult times."
Watch Never to Forget at 10am BST on Sunday 5 July at the top of this page or on LSC's YouTube channel. Visit lsc.org.uk to find out more.