10 reasons why we love John Barry
One of the great masters of movie music, John Barry's career spanned five decades - and he was cool in all of them. Here are some of the reasons why.
1. He created the James Bond sound
John Barry gave us the music for an amazing 11 James Bond adventures - all of them timelessly cool, exotic and sophisticated. But he didn't merely provide background music for the action, his music somehow conveyed Bond's raised-eyebrow attitude to what was going on around him.
2. The Pope thought he was amazing

Barry - who was a Roman Catholic - was thrilled when he found out that the late Pope John Paul II's favourite music was the score for Dances with Wolves. "I just went crazy," the composer said.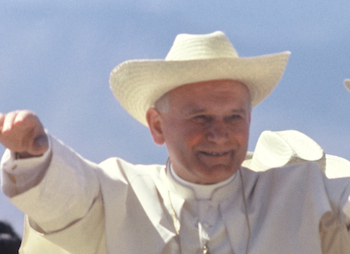 3. He took film music to new levels of sophistication
Never one to be scared to step outside his comfort zone, Barry wrote a single-movement guitar concerto for a 15-minute robbery action sequence in the film Deadfall. It remains one of the most extraordinary sequences in 1960s cinema.
4. He was basically Austin Powers

In his younger days, John Barry's lifestyle epitomised the Swinging Sixties. He shared a flat with Michael Caine, cruised round London in an E-type Jag and dated all of the ­most desirable women. Here he is with Nancy Sinatra. Excellent thumb-in-pocket stance.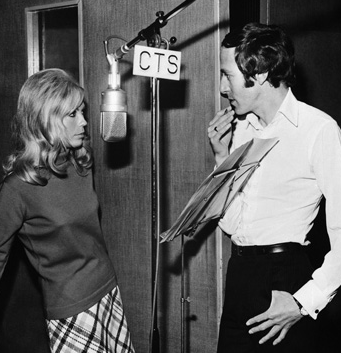 5. He was fearless in his use of strange musical instruments
Barry's sound palette ranged from his inclusion of the cimbalom in The Ipcress File, through a harpsichord in The Whisperers, to a barrel organ in The Quiller Memorandum. He put the Moog synthesizer to pioneering use too, deploying it in On Her Majesty's Secret Secret Service and for TV's The Persuaders!
6. He was modest about his achievements
Despite winning five Oscars and countless other awards, Barry was fairly humble about his own brilliance, describing his compositions as "Million-dollar Mickey Mouse music".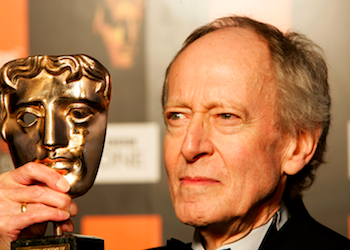 7. He had a pop at Barbra Streisand

When Barbra Streisand commissioned John Barry to write the music for her directorial debut, Prince of Tides, and then began to interfere with his score, Barry resigned, telling her, "You don't buy a dog and do the barking yourself." When she replied that she adored all of his scores, he replied, "Yup. And I wrote them all without you."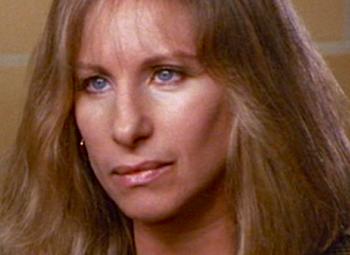 8. He tried to extricate himself from a complete turkey (or duck)
The 1986 George Lucas-produced Howard the Duck was generally deemed a disaster on every level. The film received four Golden Raspberry Awards for Worst Screenplay, Worst New Star, Worst Visual Effects, and Worst Picture. Such was Barry's integrity he tried desperately to have his soundtrack pulled from the film. Lucky for us, it wasn't.
9. He was adored by other film composers
Movie music legend Jerry Goldsmith was once asked if he were a film director, who would he hire - other than himself - to score his films. Without hesitation he said "John Barry".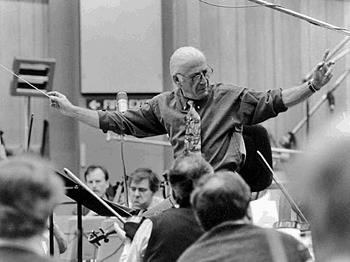 10. He was a man with classic tastes
Barry continued to swim right until the end of his life. He had a heated indoor pool at his Long Island house where he would swim to the strains of Gustav Mahler's music blasting out over the sound system.