Tine Thing Helseth in Tim Lihoreau's Wednesday Web Chat
19 March 2013, 15:07 | Updated: 5 January 2017, 16:44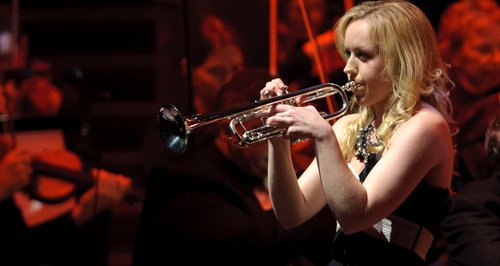 Whether you're after trumpet trivia or an answer to a classical conundrum, be sure to ask your questions to Tine Thing Helseth, who'll be here to answer them from 9am on Wednesday 20 March.
She's only in her twenties, but trumpeter Tine Thing Helseth has quickly become a renowned soloist across the world. The past year has seen her release her debut album on EMI Classics, a solo disc with RLPO, Storyteller, and the debut album of her all female brass ensemble tenThing, 10. Now she's embarking on another project, her self titled album, Tine.
What prompted the creation of such an unusual brass ensemble? What's it like to perform a series of vocal works on the trumpet, as she did on her Storyteller album? And why did she choose the trumpet in the first place?
If you've got a question for Tine, post it in the comments below. She'll be here to answer them from 9am on Wednesday morning with Tim Lihoreau.
Don't forget, you'll need to refresh the page to see the latest comments.