Mirga Gražinytė-Tyla: 'We should always have babies in rehearsal – it helps the future'
10 May 2019, 14:36 | Updated: 10 May 2019, 14:37
Mirga Gražinytė-Tyla, music director of the City of Birmingham Symphony Orchestra, speaks to Classic FM's Margherita Taylor about the CBSO's upcoming centenary celebrations, being a new mother to her six-month-old boy – and why we're still hearing about 'firsts' for women.
It's an exciting year: a hundredth birthday celebration for the CBSO, and you're the first female conductor to be signed to Deutsche Grammophon on a long-term contract. How do you feel at this moment in time?
Very much looking forward to the continuation of our journey. And I'm enjoying this wonderful opportunity which we will explore with the CBSO.
I'm very happy to welcome everyone to listen to [Mieczysław] Weinberg's rhapsody already, in the next days in the Symphony Hall, as well as on tour this May.
And as a woman making history right now, does it still surprise you in 2019 that we're hearing about these firsts for women?
[pauses] Yes… and no.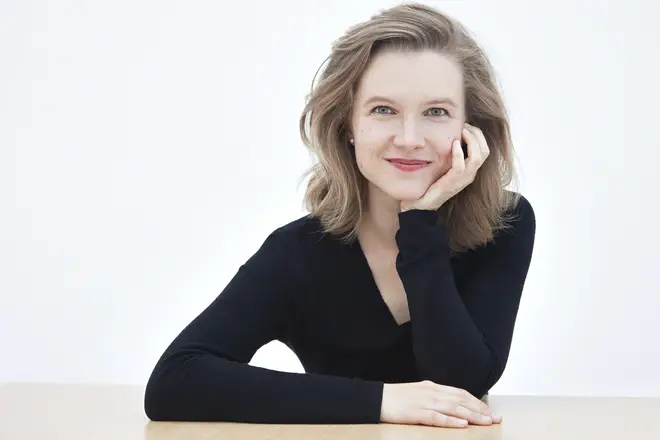 The tour is non-stop this year – you're touring across Europe, the world. Can you tell me about some of the places you'll be visiting?
Touring feels like a very important part of our centenary celebrations. And going together with the CBSO to Vienna, Paris, and bringing a lot of British repertoire which we will start the celebrations with in September, in Birmingham, to Hamburg, to a residency at the Elphibharmonie and to Dortmund, where the CBSO has often visited.
I'm happy and grateful to live this moment with the CBSO.
What's your best piece of advice for young conductors?
It's such a great journey. It's not an easy one, so relax and enjoy every moment.
You seem to be so alive on stage when you're conducting. Where would you start?
The start is definitely in love for music, and for people. I think everything else: technique, knowledge, practice, comes afterwards.
And for your own little one now: I believe they're starting early with their love of music. They've been to a few rehearsals, I hear?
Yes, and hearing some baby noises in a rehearsal brings me to the thought that we should always have babies in rehearsal.
It definitely helps the future and our mankind. [If you start listening to classical music early] it becomes a normal thing that babies and young people are used to.
How do you balance it all?
It's definitely a search. I guess it will always remain [that way].
What's the best piece of advice you've been given, throughout your career?
To breathe – not only as a conductor.
We're always facing challenges to keep music in schools. Is that something you would passionately encourage, to embrace music in our education system?
As much as possible. You know, human beings are always in search for a great occupation. [It's a terrible thing] to be bored.
[Music is such a] wonderful occupation: communication through music, communication with each other, and making music and having fun together.
We look at you, and we're inspired. Where did you first find that passion for music?
It definitely had to do a lot with my family under the chorus of my father – so there was a lot of singing in my childhood.
You've already recorded, alongside the CBSO, a wonderful album with Sheku Kanneh-Mason – and he will also be part of your hundredth-year birthday. Can you tell us about this concert?
Sheku is a dear friend of the CBSO already – and I wish [great things] for his future, as well as with the CBSO. We will share Elgar's Cello Concerto with him, right at the beginning of the season – and we have some dreams with him for later years.
How do you feel about Brexit, and how it might affect British orchestras?
Let's say… I still hope they might find another solution.
On Saturday 6 July, Mirga Gražinytė-Tyla and the CBSO will perform at the Cheltenham Festival, with Alison Balsom playing the world premiere of Thea Musgrave's Trumpet Concerto. Find out more about the CBSO's upcoming centenary season on their website.