We went to Leif Ove Andsnes' house in Bergen to hear him play some Beethoven, and it was amazing
4 September 2015, 14:21 | Updated: 19 February 2016, 17:14
Things we have learned: 1. Leif Ove Andsnes is probably the coolest pianist in the world 2. We should all move to Bergen.
Here's Leif Ove: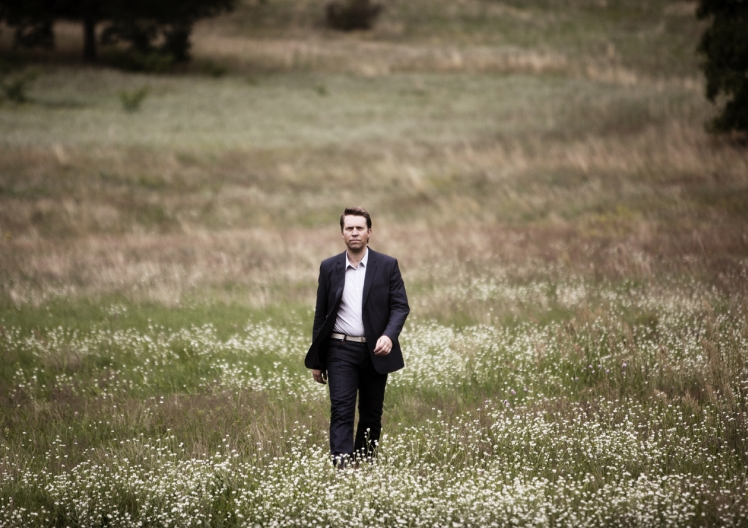 He's one of the coolest operators in the classical music world – and one of the best pianists not just of today but, arguably, of all time.
So when he invited us to his house in Bergen to hear him play some Beethoven…
…we said no.
JOKING
Obviously we said yes. And made our way to the land of fjords and EDVARD GRIEG.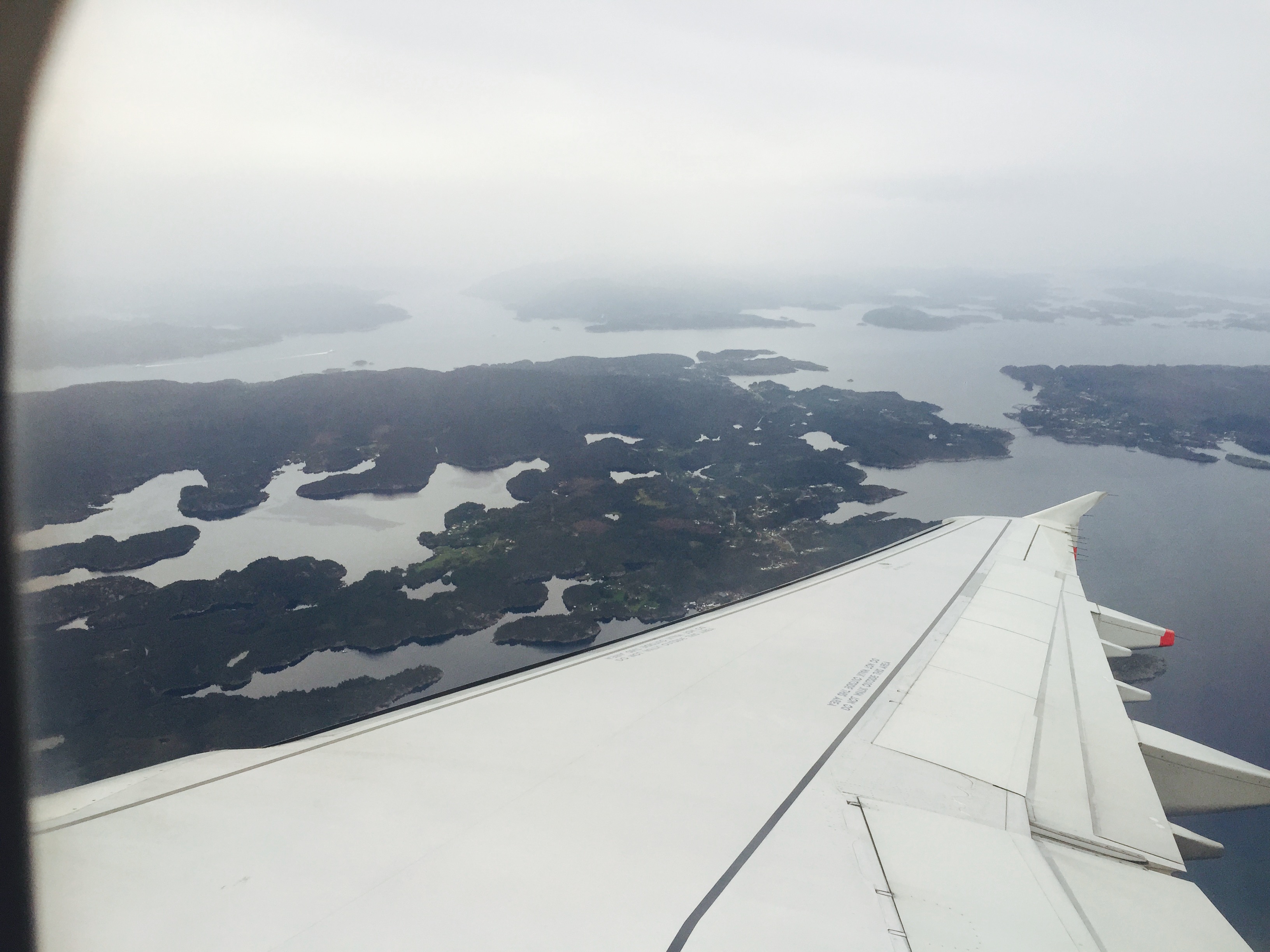 The omens were good
This was the name of our hotel room. We like to think the spirit of Grieg had a hand in choosing this one.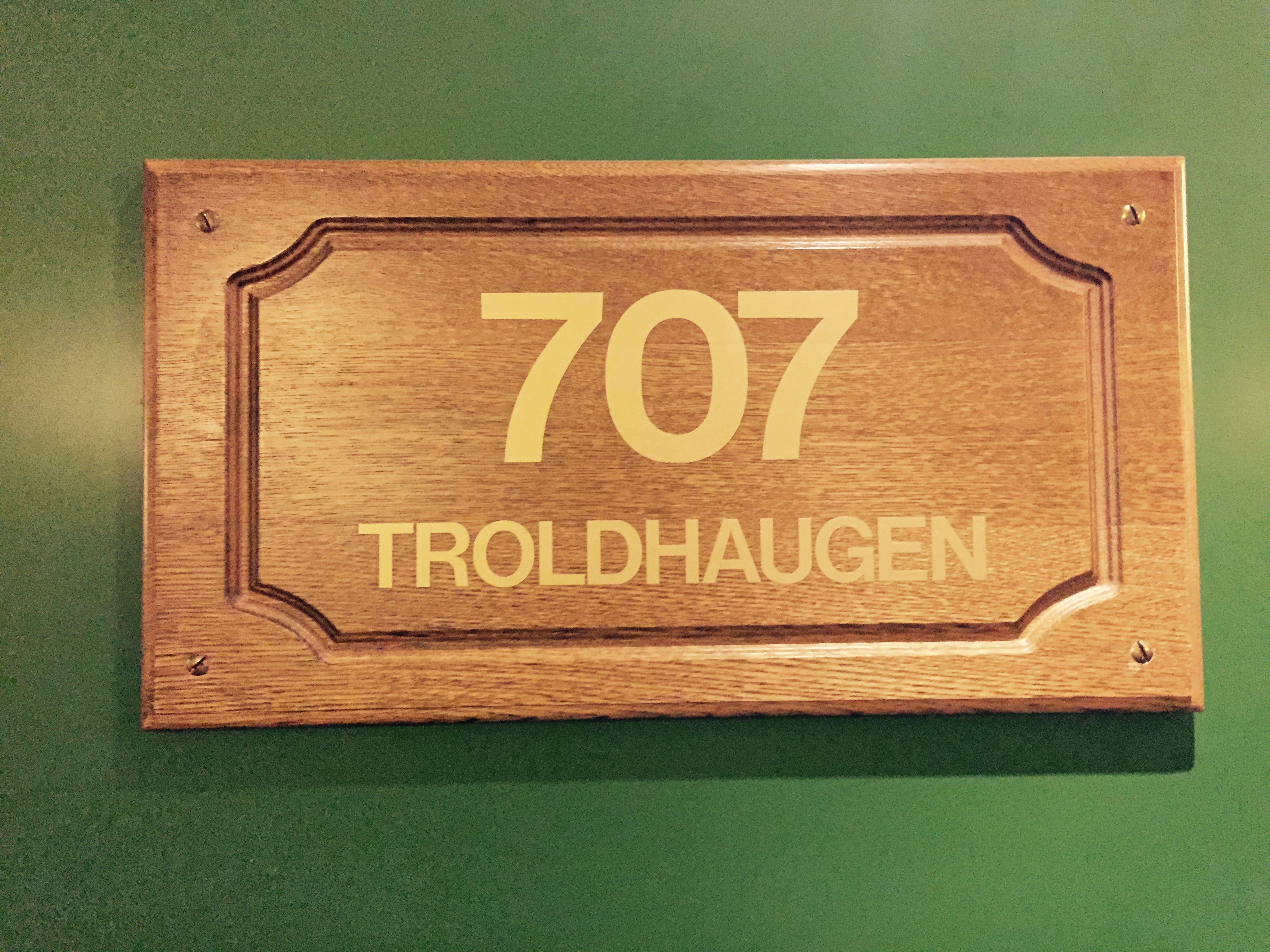 Here's Leif Ove's house:
So Norwegian.
And here's his practice room:
So sparse, so modern, the home of a tortured artist.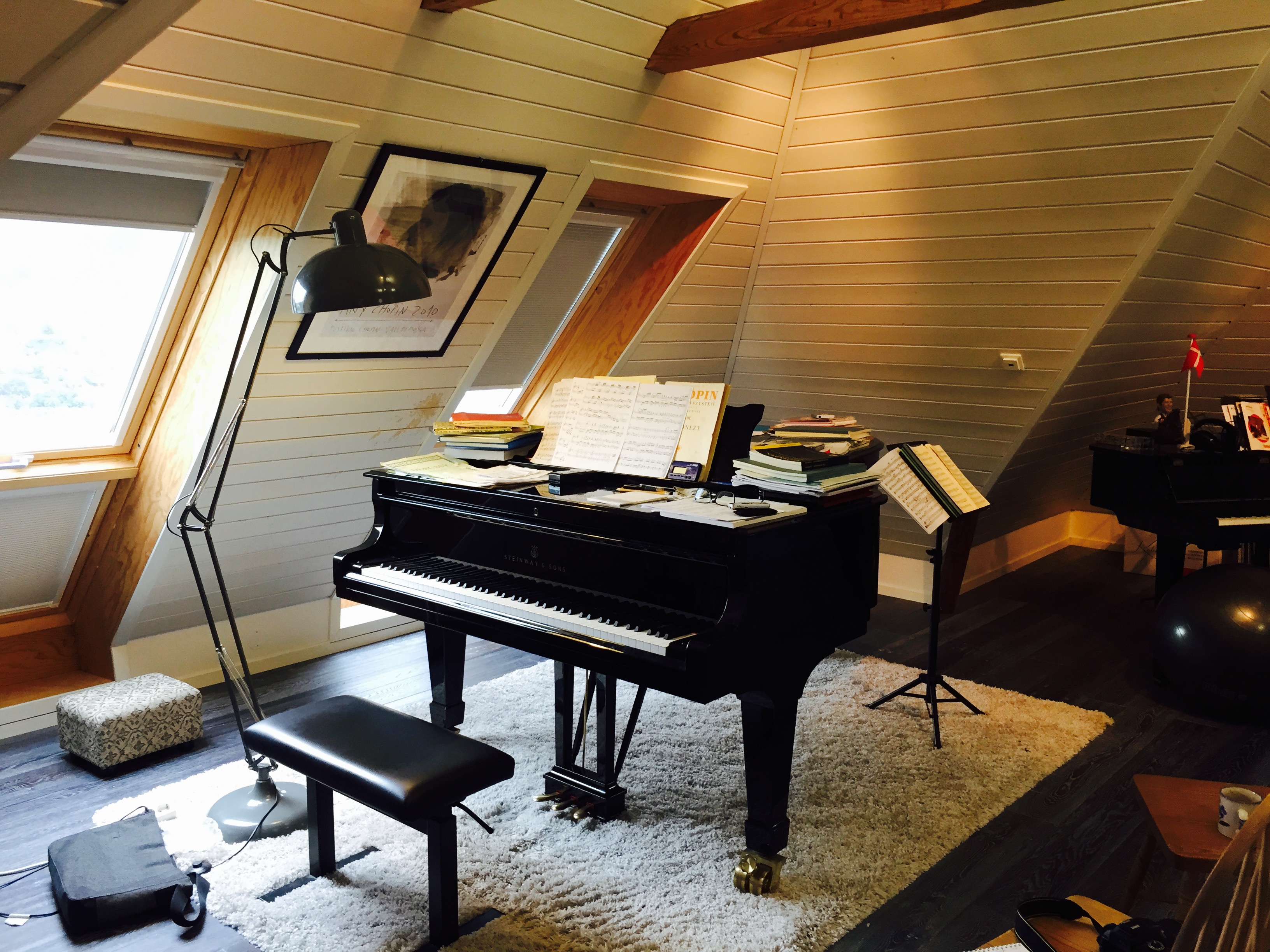 WAIT, zoom out:
Here's another view of that room.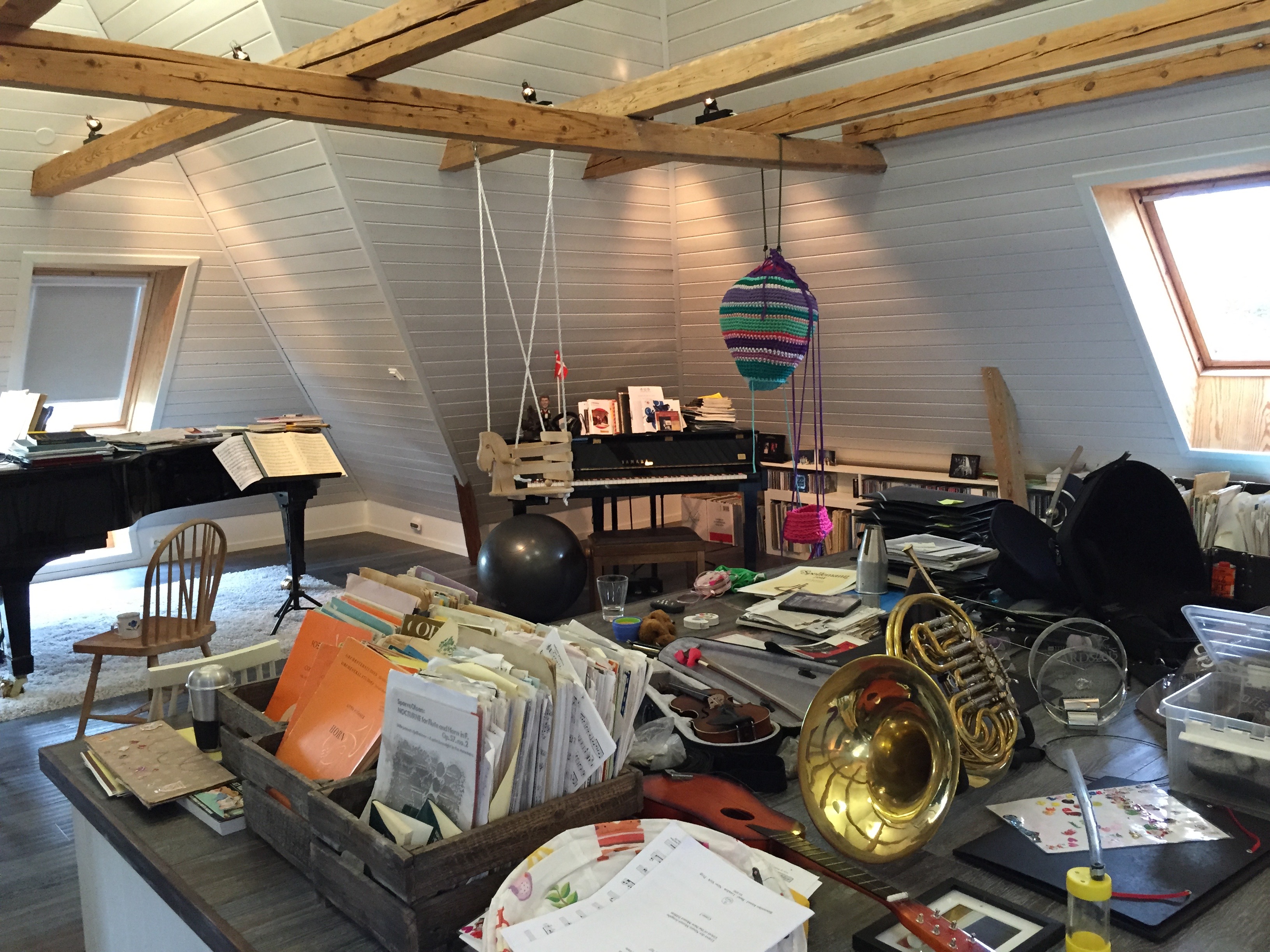 Leif Ove is a parent of three and his children have sort of taken over. So, naturally, his practice room also doubles as a playroom.
Look at those swings! And, yes, that is a mini-hot air balloon. Leif Ove and his wife are clearly THE BEST parents.
To business!
We're here because Leif Ove has a new film out – yes, you read that correctly – and it's called Concerto – A Beethoven Journey.
Documentary maker Phil Grabsky filmed the pianist over three years during which he played almost exclusively Beethoven.
Leif Ove toured the globe with the Mahler Chamber Orchestra performing Beethoven's Five Piano Concertos – and recorded all them. But before this project, he had rarely played the great composer's music.
So – why Beethoven? And why now?
"When I was in São Paulo a few years ago, I had a strange kind of epiphany," says Leif Ove. "I was staying in a hotel and every time I was in the elevator they played a CD of the First and Second Beethoven Piano Concertos on a loop. At first I thought it would drive me crazy – because I was staying there for a week and it was clear they didn't change it.
"But then the opposite thing happened – listening to short fragments of these pieces made me realise again how amazing the music is. So original, so fresh, so wonderfully beautiful, so provoking. That week I thought 'Ok, maybe now is the time' and I decided to spend three years focussing on the Five Piano Concertos."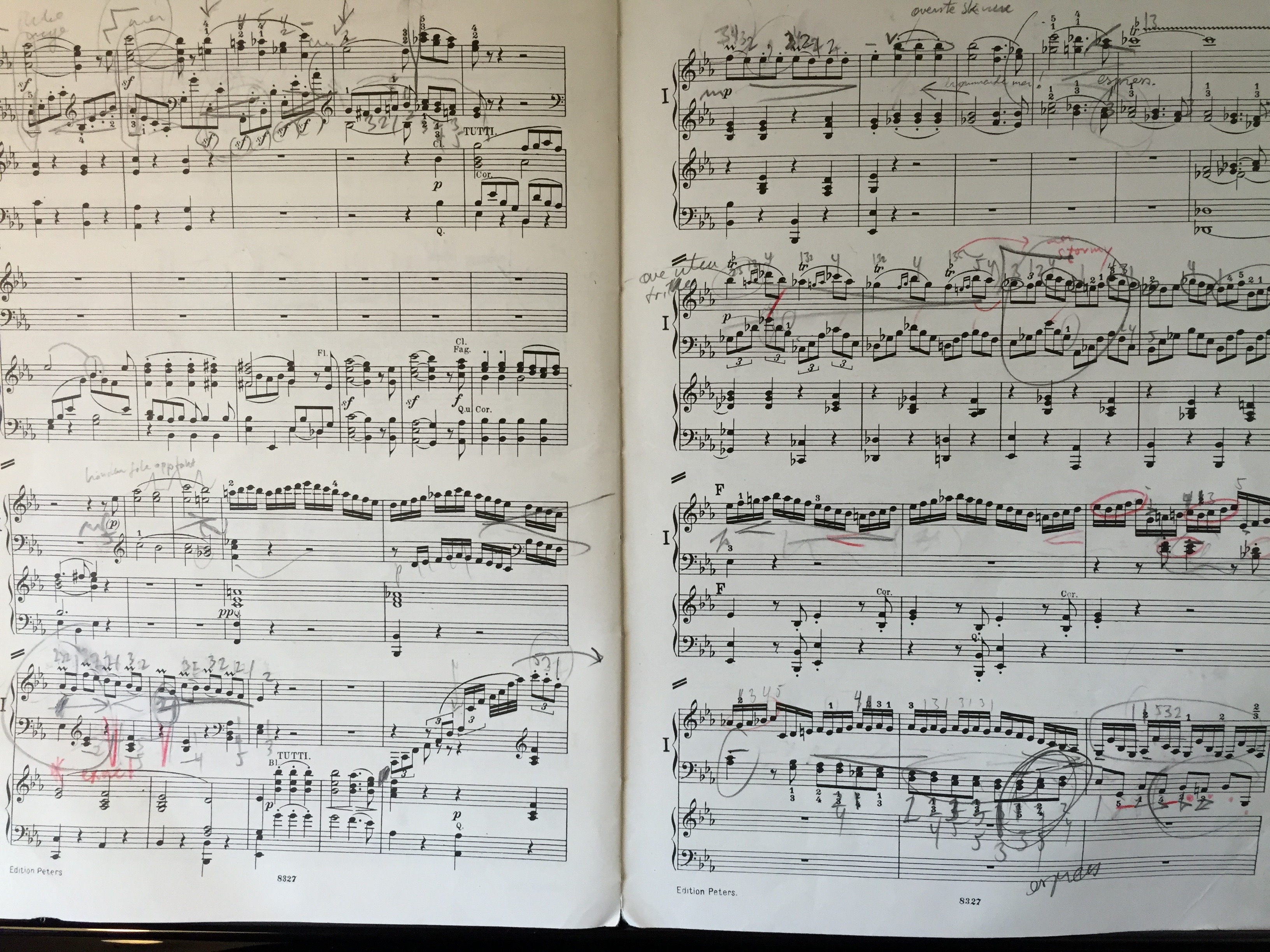 (Leif Ove's score for the Third Piano Concerto, complete with annotations)
So that sounds exhausting…
And it turns out it really was, at least at the start, as Leif Ove explains:
"I was so tired after the first concerts, almost more than any other concerts I'd played before. I thought 'If it's going to feel like this for three years it's going to kill me.'
"But of course it got to be easier – after just three or four concerts I started feeling that it became more natural to lead and to play at the same time. In the final concerts there was such a feeling of freedom in our performances which I think you can only achieve if you work together long-term."
Leif Ove Andsnes played the cadenza from Beethoven's Third Piano Concerto just for us. And it was flipping amazing.

Posted by Classic FM on Friday, 4 September 2015
Wasn't it ever boring to play the same five concertos for three years?
"There was no danger of getting tired of these pieces," he explains. "I have to admit sometimes, especially in the last year, it was quite boring to practice the pieces by myself here in this room – but then meeting the orchestra again I'd get inspired by them. And again and again the music proved to me to be so inspiring and spontaneous."
Here he is in action with the Mahler Chamber Orchestra: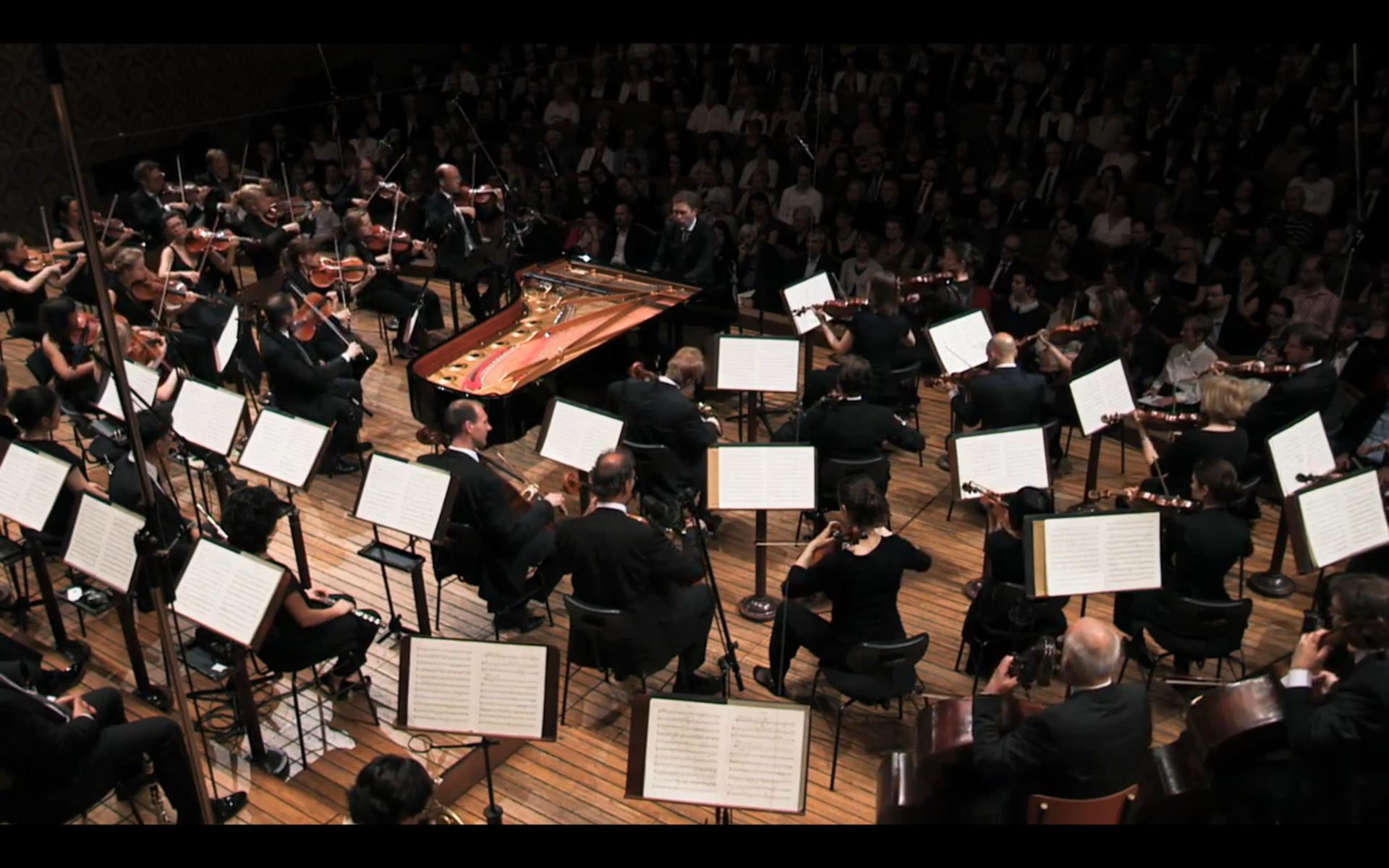 Was there a particularly memorable concert from the almost-four-year project?
During the project Leif Ove and his wife – a horn player – discovered they were expecting twins…
"Just after my twins were born I had to cancel part of the tour. They were born 12 weeks early so they were extreme premature – like small birds really," Leif Ove explained.
"But it so happened – and it was very strange in a way – that the last concert was here in Bergen and the pianist who had covered the other concerts couldn't do that date. So I said, "we'll have to see, but if everything's ok with the twins, I can do this.
"The doctor said everything looked fine so, about two weeks after they were born, I did this concert and we did Concertos No.2 and 4. I was in a very different emotional state – there were no real nerves for the concert, it was like I had been given this gift to do this very uplifting, embracing music just at this moment. I really struggled to collect myself after the last chord of the Fourth Concerto."
The twins, you may have gathered from the scattering of toys in the photo above, are absolutely fine, and will soon be two.
"Choosing a favourite concerto would be like choosing your favourite child"
"If you'd asked me before the journey, it might have been the Fourth – as it is for a lof of people," says Leif Ove when we put this question to him. "Now, after the Beethoven Journey project I would say that it's impossible to choose – it's like choosing your favourite child.
"But of course I can say that the three last ones I found undeniably great masterpieces from beginning to end, they're unbelievable inventions.
"Having said that, I already feel bad about the first two concertos, because I love so many moments in them too!"
And here's some gorgeous Beethoven (just for you) from Leif Ove's new film

This exclusive clip is taken from the new film Concerto – A Beethoven Journey, which is showing in selected cinemas in the UK from 7 September. Leif Ove is playing part of the sublime Adagio second movement from the 'Emperor' Fifth Piano Concerto: