Conductor James Levine molested 15-year-old, claims Police report
2 December 2017, 23:32 | Updated: 4 December 2017, 11:20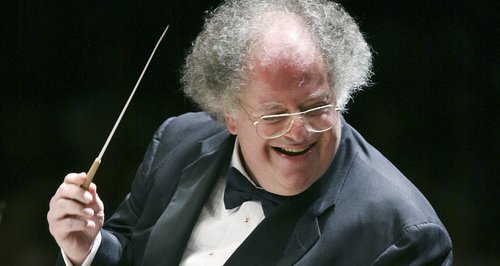 The renowned Amercian conductor has been accused of sexual abuse towards a teenager.
The 74-year-old conductor, who spent 40 years as music director of the Metropolitan Opera has been named in a prominent New York newspaper this weekend.
A report published yesterday in the New York Post says Levine molested an Illinois teenager from the age of 15, citing a police report suggesting the victim was led to the brink of suicide as a result of Levine's actions.
The report says the alleged victim informed a former Metropolitan Opera board member of the alleged abuse in 2016, who subsequently alerted the Met's general manager. Levine continued to lead performances at the opera house.
The conductor and pianist has held the position of Music Director of the Munich Philharmonic and Boston Symphony Orchestras, and led the Metropolitan Opera from 1976 until April last year.