Il Divo serenaded one of their fans (and sat on them)
3 April 2014, 15:40 | Updated: 3 April 2014, 15:43
Il Divo gave one lucky audience a very special surprise, serenading them with a performance of 'Somewhere' from West Side Story.
You know Il Divo. Four devilishly handsome chaps with voices to match, who cover everything from opera to musicals and most things in-between. These guys: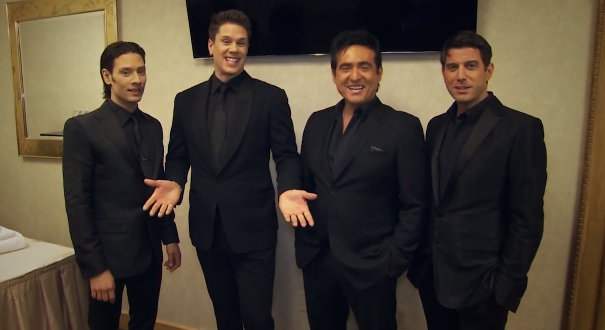 Well, earlier this week they went rather above and beyond the call of duty at one of their concerts in Las Vegas as part of their US tour. They stopped the show to read out a very special message for this surprised lady: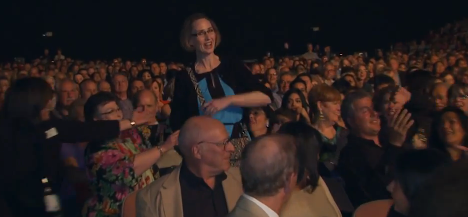 Yes, they were going to serenade her with a rendition of 'Somewhere' from West Side Story which, as we all know, is what every woman wants. Carlos (the one that looks like Tony Hadley) got a little bit carried away, however, and started being flirty. The cad.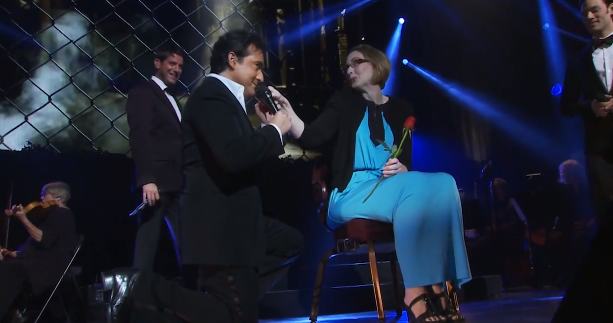 And then Sébastien went one further and sat on the poor woman. She seemed delighted, though. Wouldn't you be?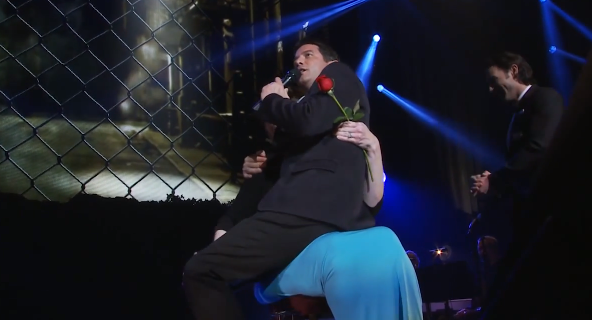 Watch the whole thing here: