Watch a conductor mime killing himself during an agonising performance of Der Rosenkavalier
4 January 2017, 11:29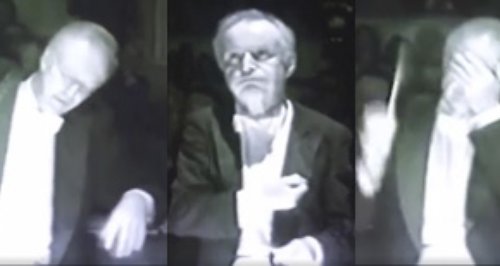 And you thought you were having a bad day at work...
During a pretty substandard performance of Der Rosenkavalier, (what is supposed to be) a comic opera composed by Richard Strauss, in 1994 at the Vienna Staatsoper, conductor Carlos Kleiber decided he has had enough. They have undoubtedly been rehearsing for weeks, even months, and it's come to this. Regarded as one of the greatest conductors of the 20th century, he face-palms, he leans and he stabs his way out of his misery, all while conducting to perfection.
You can't help but laugh.
Watch this rare footage from the orchestra pit here:
This video was discovered by Andrès Soto, a composer from Costa Rica currently living in New York. You can find more obscure and humorous videos on his Facebook page.