Jamie Crick
Weekdays, 1-5pm; Saturdays, 3-5pm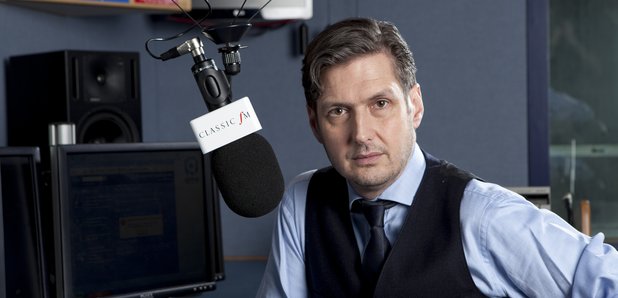 From blacksmiths wanting to hear Verdi's Anvil Chorus, to mothers-to-be in labour asking for anything to calm their nerves, you'll be astonished to discover the people we've featured on Classic FM Requests over the years. This two-hour show is just one of the many treats we have to offer every weekday afternoon.
Ever since it first appeared on Classic FM in 1997, Classic FM Requests has been one of your favourite programmes – and from 1pm every weekday, we turn the radio station over to you.

The callers featured each day range from students to pensioners, from long-term listeners to classical music newbies. And we never failed to be surprised by the surge of phone calls, emails and texts requesting all manner of music to accompany the lunchtime chores.
Some requests are delightfully mundane ("I'm bored with this maths coursework – PLEASE play me some Mozart") while others are altogether more urgent ("My wife is seven hours into labour now…it's our first child…we could REALLY do with anything to calm us down" is a case in point) – but all are welcome and appreciated by the team tasked with bringing the programme to life.

Jamie Crick is nearly always at the helm for Classic FM Requests – and, when the dedications are all concluded at 3pm, he remains your friendly companion through the afternoon, playing a selection of favourite music through until the start of Classic FM Drive at 5pm. And after Classic FM Requests finishes, there are still plenty of reasons for you to lend us your ears. At 3.30pm, Jamie offers a daily Smooth Classic – an ideal piece of music to unwind to – and at 4.15pm he features a performance from our Artist of the Week, always a performer who's at the top of their game.
Love Jamie Crick's show? Click the like button to add his show to your Facebook profile.
Jamie Crick - features and interviews