Jamie Crick
Weekdays, 1-5pm; Saturdays, 3-5pm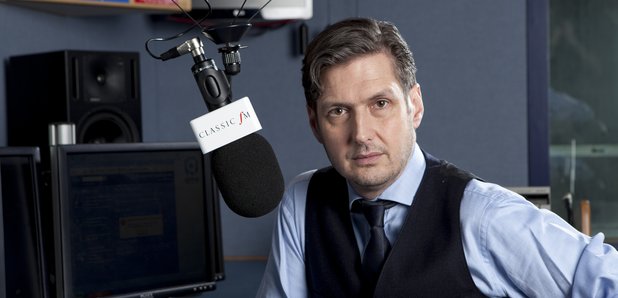 From blacksmiths wanting to hear Verdi's Anvil Chorus, to mothers-to-be in labour asking for anything to calm their nerves, you'll be astonished to discover the people we've featured on Classic FM Requests over the years. This two-hour show is just one of the many treats we have to offer every weekday afternoon.
From 1pm every weekday, we turn Classic FM over to you. The callers can range from kids to pensioners, from long-term listeners to classical music newbies. And we never failed to be surprised by the surge of phone calls, emails and texts requesting all manner of music to accompany the lunchtime chores.
Jamie Crick is nearly always at the helm for Classic FM Requests – and, when the dedications are all concluded at 3, he remains your friendly companion through the afternoon.

This week's highlights
MONDAY
Jamie continues the 2014 Movie Music Hall of Fame countdown, starting with number 18 and he'll reveal the film score in 11th place before handing over to John Brunning at 5.

TUESDAY
Jamie introduces his Artist of the Week today at around 4.15 – the clarinettist Michael Collins. Also, Jamie's going to mark National Dog Day with the perfect piece for man's best friend.

WEDNESDAY
The great British light music composer Eric Coates was born this day in 1886 so we'll be Merrymaking with his music to mark the occasion.

THURSDAY
Jamie features music from his Artist of the week, the British Clarinettist Michael Collins, and finds out what he likes to do musically when not playing the clarinet.

FRIDAY Jamie's Hall of Fame 3 at 3 features a trio of dance music to give you that Friday feeling!
Love Jamie Crick's show? Click the like button to add his show to your Facebook profile.
Jamie Crick - features and interviews