Jamie Crick
Weekdays, 1-5pm; Saturdays, 3-5pm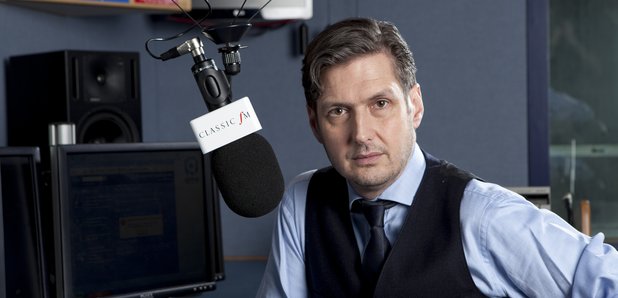 From blacksmiths wanting to hear Verdi's Anvil Chorus, to mothers-to-be in labour asking for anything to calm their nerves, you'll be astonished to discover the people we've featured on Classic FM Requests over the years. This two-hour show is just one of the many treats we have to offer every weekday afternoon.
From 1pm every weekday, we turn Classic FM over to you. The callers can range from kids to pensioners, from long-term listeners to classical music newbies. And we never failed to be surprised by the surge of phone calls, emails and texts requesting all manner of music to accompany the lunchtime chores.
Jamie Crick is nearly always at the helm for Classic FM Requests – and, when the dedications are all concluded at 3, he remains your friendly companion through the afternoon.

This week's highlights
MONDAY
Jamie marks the opening of the Bristol Proms with a piece from Ji Liu, who started learning the piano aged three and went on to win a scholarship to the Royal Academy of Music.
TUESDAY
Jamie's Artist of the Week is a Russian conductor who's also an official 'honorary Scouser' - maestro Vasily Petrenko.

WEDNESDAY
England may have crashed out of this year's World Cup - but on this day in 1966, England famously beat Germany at Wembley to be named the finest football team on the planet. So, 'Land of Hope and Glory' seems the order of the day!

THURSDAY
Why is Jamie playing Spanish music this afternoon – and what has it to do with a famous sighting off the south coast of England? Find out this afternoon.

FRIDAY
The director Sam Mendes was born on this day in 1965 – so Jamie will play the Oscar-winning score to perhaps his most famous film, American Beauty.
Love Jamie Crick's show? Click the like button to add his show to your Facebook profile.
Jamie Crick - features and interviews