Jamie Crick
Weekdays, 1-5pm; Saturdays, 3-5pm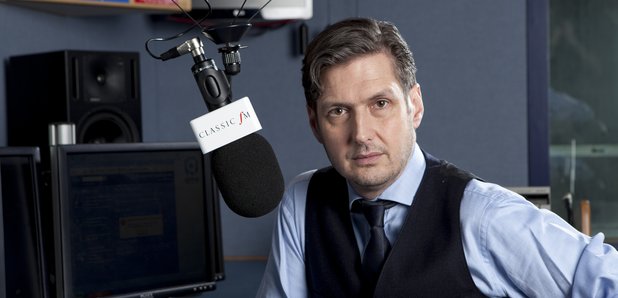 From blacksmiths wanting to hear Verdi's Anvil Chorus, to mothers-to-be in labour asking for anything to calm their nerves, you'll be astonished to discover the people we've featured on Classic FM Requests over the years. This two-hour show is just one of the many treats we have to offer every weekday afternoon.
From 1pm every weekday, we turn Classic FM over to you. The callers can range from kids to pensioners, from long-term listeners to classical music newbies. And we never failed to be surprised by the surge of phone calls, emails and texts requesting all manner of music to accompany the lunchtime chores.
Jamie Crick is nearly always at the helm for Classic FM Requests – and, when the dedications are all concluded at 3, he remains your friendly companion through the afternoon.

This week's highlights
Monday
On this day in 1969, Neil Armstrong stepped onto the moon for the first time, making human history. Jamie marks the anniversary with a special 'Song to the Moon'.

Tuesday
Jamie remembers the conductor who picked up a baton for the first time at the age of eight – his Artist of the Week, Lorin Maazel, who passed away last week at the age of 84.

Wednesday
What connects the composer Frederick Delius with the car manufacturer Henry Ford? It's all because of something that happened on this day in 1903.

Thursday
Jamie marks the birth of Simon Bolivar – a South American hero who has an entire music education system named after him. Its most famous graduate is the conductor Gustavo Dudamel.

Friday
Your last chance to hear from Jamie's Artist of the Week – the conductor Lorin Maazel, who passed away last week at the age of 84. Hear him in action, just after 4.
Love Jamie Crick's show? Click the like button to add his show to your Facebook profile.
Jamie Crick - features and interviews