Jamie Crick
Weekdays, 1-5pm; Saturdays, 3-5pm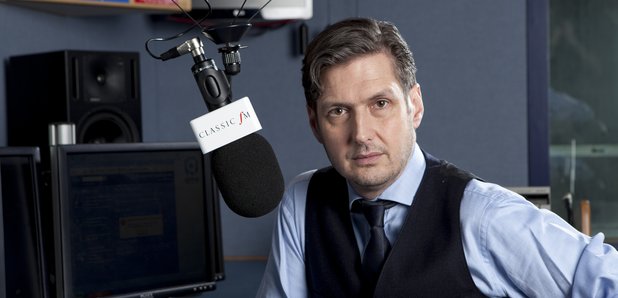 From blacksmiths wanting to hear Verdi's Anvil Chorus, to mothers-to-be in labour asking for anything to calm their nerves, you'll be astonished to discover the people we've featured on Classic FM Requests over the years. This two-hour show is just one of the many treats we have to offer every weekday afternoon.
From 1pm every weekday, we turn Classic FM over to you. The callers can range from kids to pensioners, from long-term listeners to classical music newbies. And we never failed to be surprised by the surge of phone calls, emails and texts requesting all manner of music to accompany the lunchtime chores.
Jamie Crick is nearly always at the helm for Classic FM Requests – and, when the dedications are all concluded at 3, he remains your friendly companion through the afternoon.

This week's highlights
MONDAY
Join Jamie to hear the first outing from this week's Artist of the Week, Benjamin Grosvenor, alongside birthday celebrations for a British Baroque star.
TUESDAY
Choose your favourite music from 1 this afternoon, and discover more about the star British pianist Benjamin Grosvenor, our Artist of the Week.
WEDNESDAY
This afternoon, Jamie plays music from Holst's The Planets to mark the fact that on this day in 1976, the unmanned spacecraft Viking 2 landed on Mars and took the first colour pictures of the planet's surface.

THURSDAY
This afternoon, more brilliant playing from our Artist of the Week, Benjamin Grosvenor and something from Mr Hollywood himself, John Wilson.

FRIDAY
On this day in 1927, Walt Disney unveiled his first cartoon character, so today Jamie plays a couple of classical tunes that feature in Fantasia.
Love Jamie Crick's show? Click the like button to add his show to your Facebook profile.
Jamie Crick - features and interviews