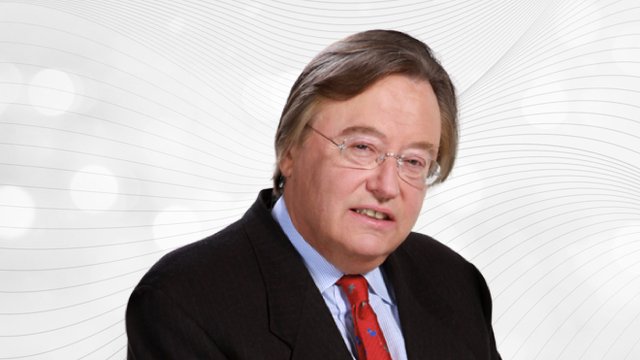 Barrister, former Cabinet minister, football anorak and classical music expert, David Mellor is here every weekend, when he puts his passion for all things classical to very good use, with a Light Music Masters special on a Saturday and a fascinating two-hour Sunday programme of great recordings from the past and present, rarely-heard gems, and new discoveries.

Ask David Mellor a question about any type of classical music from the last 100 years, and you can be pretty sure he'll have a fact about it tripping off his tongue before you've finished speaking. His knowledge of the repertoire really is remarkable – and, as you'll discover if you join him this weekend, David's lightness of touch and enthusiasm for everything he plays marks his programme out as one of the most accessible on the entire station.

Each Sunday, David chooses a different, intriguing theme and uses it to weave all sorts of anecdotes and fascinating asides into the music he's playing. One week, the programme will be a celebration of American classical music to mark Independence Day; the next, he's paying tribute to great singers of the 20th century like Kathleen Ferrier and Joan Sutherland by featuring some of the finest recordings from the archive.

David's selections are always eclectic – but always inclusive, too. We exhort him to quite deliberately play music which doesn't feature elsewhere on the station; after all, Sunday evenings are usually a time when you can listen to the radio quite actively, and really lend us your ears. The visitors have gone, the shopping's been done, and it's just you, Classic FM and some great music (plus potentially a rather large pile of ironing to tackle before the morning). David therefore takes the opportunity to tell a few stories about the music he's playing, and to treat you to pieces that wouldn't always fit so nearly at other times of the day.

David is always delighted to receive your thoughts on the music he plays – especially if there's a theme you think would work well on a Sunday night. Let him know your thoughts via the form below or Tweet @ClassicFM, and listen this Sunday evening for a wonderfully indulgent and enjoyable two-hour journey of discovery on Classic FM.
View more