Laithwaite's Wine has been called "... the most successful wine merchant on the planet."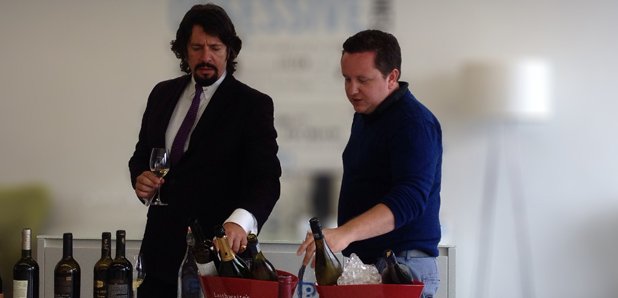 That's because Laithwaite's are always on the search for "that" special wine, often in regions few have ever heard of, let alone visited. That's what they do best.
 
Laithwaite's Wine was founded 44 years ago by Tony Laithwaite, who would drive a van back and forth from Bordeaux in search for the best wine. Today he and his team search right around the world. They taste at least 40,000 wines every year but choose to only buy and ship 800 to ensure that they continue to offer great quality wines to their customers.

Classic FM have teamed up with Laithwaite's Wine to make your Sunday lunch extra special. Fine wine and fine music in perfect harmony with Laurence Llewelyn-Bowen on his Sunday show 12-3pm. And Laithwaite's Wine have created an exclusive case of delicious wines for Classic FM listeners to taste along with Laurence!
You can enjoy a taste of the finer things in life with this collection of classic wines. Carefully selected with Classic FM listeners in mind, this delightful mixed dozen is worth £133.88 but is being offered exclusively to you at only £83.88, saving you £50. From a smooth, gold medal winning Bordeaux to a wonderfully refreshing New Zealand Sauvignon Blanc, every bottle is guaranteed to delight.
The offer also includes
Tasting notes to accompany each wine
FREE bottle of award winning sparkling wine from Limoux
FREE Delivery"
Order your Soundtrack to Sunday lunch show case and taste along with Laurence Llewelyn-Bowen each Sunday by calling their award-winning customer service team on 0800 955 5880 and quoting SUNDAYWINE or go to Laithwaites.co.uk/sundaywine