Beethoven: The Man Revealed with John Suchet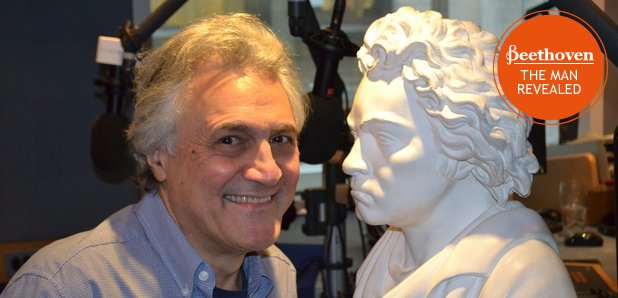 Join John Suchet every Sunday between 9pm-10pm on Classic FM to discover more about Ludwig van Beethoven's life and the dramas, conflicts, loves and losses, the composer's deafness and health problems, the battle with his sister-in-law for custody of her son, his nephew that are played out in his music.
In his compelling biography of the musical genius, Beethoven: The Man Revealed, his sixth on the composer, John Suchet portrays the real man behind the music. And now John brings his encyclopedic knowledge and passion for the German composer to Classic FM in a 12-week series every Sunday between 9pm-10pm. John will be playing some of Beethoven's greatest works and revealing the pain and joy behind them.
Beethoven may have been one of the greatest artists of all time, but he was still a man who had to live among fellow mortals, eat and drink, fall in love, pay his rent. John reveals a difficult and complex character, struggling to continue his profession as a musician despite increasing deafness, alienating friends with unprovoked outbursts of anger one moment, overwhelming them with excessive kindness and generosity the next, living in a city in almost constant disarray because of war with France.
This is the real Beethoven and John will be bringing him faithfully and vividly to life through his knowledge and the composer's music.
Buy John Suchet's Beethoven: The Man Revealed from the Classic FM shop.
Monday, 4th January 2016
Clue: it didn't go too well for Mr Steibelt…
Tuesday, 26th November 2013
Join John Suchet for all 12 episodes of Beethoven: The Man Revealed, running from 7pm on New Year's Eve to 7am on New Year's Day.
Thursday, 21st March 2013
What is Beethoven's defining work, best capturing his art?
Thursday, 14th March 2013
Once a stern critic of German music, Franz Schubert became passionate devotee of Beethoven later in life, so much so that he asked on his deathbed to be buried with his idol.

Beethoven rented in wealthy patron of the arts Baron Johann Pasqualati's Vienna apartment for over a decade and wrote many of his most important works within its four walls.