Ballet
Exclusive clip: La fille mal gardée
Royal Ballet Principals Steven McRae and Natalia Osipova perform the famous ribbon dance from Frederick Ashton's ballet La fille mal gardée.
The whole ballet is available to buy on DVD now, starring McRae and Osipova. Find out more on the Royal Opera House website.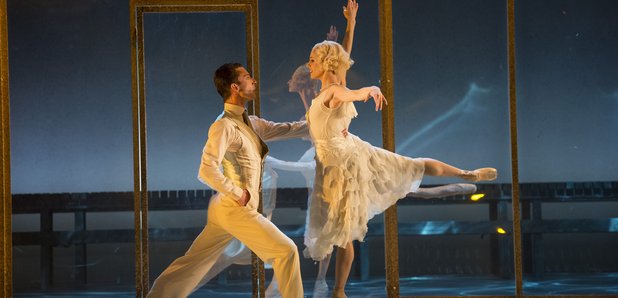 What is ballet? Whether you're a Nutcracker newcomer or a Swan Lake lover, we've got the answers to help you get the best out of the beautiful dance genre.
The history of ballet starts in the Italian courts, around the 15th century. It's no surprise the genre quickly spread, and was discovered by king Louis XIV, who took it upon himself to found the Royal Dance Academy - and basically defined classical ballet as we know it.
Many classical ballet works are performed with a classical music accompaniment. Tchaikovsky's famous ballet, The Nutcracker, refers to the music itself, as well as the dance moves, originally choreographed by Marius Petipa and Lev Ivanov.
Stuck for somewhere to start when it comes to ballet music? Prancing around in tights is just the beginning...
The jumps, the lifts, the breath-taking pirouettes: these are our favourite pas de deux in all ballet.
Watch these amazing videos of the icons of ballet and tell us if you agree with world-famous ballerina Deborah Bull.
Downloads and CDs - from £6.99
Find out more about Tchaikovsky's 'Swan Lake'. Watch and listen to different recordings and download your favourite.
Drive Featured Album, starting Monday 23 November 2015 after 6pm.
Alex James explores 'The Rite of Spring' in 50 Moments that Rocked the Classical Music World, Saturday 28 June 7pm-9pm.