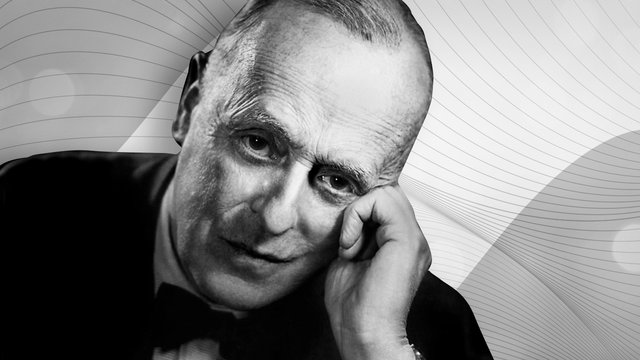 Light Music
Light Music can be traced back to such giants as Mozart, who often wrote lighter pieces – such as Eine Kleine Nachtmusik.

Later examples include the operettas of Lehár and Gilbert and Sullivan, the Continental salon and parlour music genres, and the waltzes and marches of Johann Strauss II and his family.

Seaside orchestras flourished in Britain during the 19th and early 20th century, and played a wide repertoire, from classical pieces to arrangements of popular songs and ballads.

Elgar wrote a number of Light popular works, including Salut d'Amour and Chanson de Matin.

With the arrival of radio in the late 1920s, and particularly the Light Programme in 1945, radio shows playing Light Music was the dominant musical genre, reaching into millions of homes.

Eric Coates defined the structure of Light music, adopting pre-existing forms like the suite, the symphony, and the peculiarly English fantasy.


Ronald Binge's cascading string effect was later associated with the music of Mantovani. Binge's Sailing By became known for preceding the radio shipping forecast.

Many compositions are familiar as theme music, for example: Trevor Duncan's theme to Dr. Finlay's Casebook or Edward White's Puffin' Billy; Eric Coates's By the Sleepy Lagoon - theme to Desert Island Discs; and Charles Williams' Devil's Galop.
View more
Discover Light Music
Light Music composers
Top Light Music pieces
3 Elizabeths Suite (2)
Eric Coates (1886-1957 : England)
Conductor: Reginald Kilbey
Ensemble: City of Birmingham Symphony Orchestra
Record label: EMI
Catalogue ID: CDCFP 4456
The Merry Widow - Overture Franz Lehar (1870-1948 : Austria)

Conductor: Richard Bonynge

Ensemble: National Philharmonic Orchestra

Record label: Belart

Catalogue ID: 4613152

Walking The Dog George Gershwin (1898-1937 : U.S.A)

Conductor: Neeme Jarvi

Ensemble: Detroit Symphony Orchestra

Record label: Chandos

Catalogue ID: CHAN 9227
Plink, Plank, Plunk!
Leroy Anderson (1908-1975 : U.S.A)
Conductor: Iain Sutherland
Ensemble: Iain Sutherland Concert Orchestra
Record label: Alto
Catalogue ID: ALC 1324
Sleigh Ride
Leroy Anderson (1908-1975 : U.S.A)
Conductor: Carl Davis
Ensemble: Halle Orchestra
Record label: Sanctuary
Catalogue ID: CDRSN 3078
The Typewriter
Leroy Anderson (1908-1975 : U.S.A)
Conductor: Leonard Slatkin
Ensemble: Saint Louis Symphony Orchestra
Record label: RCA
Catalogue ID: 09026 680482
Elizabethan Serenade Ronald Binge (1910-1979 : England)

Conductor: Iain Sutherland

Ensemble: Philharmonic Concert Orchestra

Record label: Somm

Catalogue ID: SOMMCD 0117
The Watermill
Ronald Binge (1910-1979 : England)
Conductor: Iain Sutherland
Ensemble: Iain Sutherland Concert Orchestra
Record label: Alto
Catalogue ID: ALC 1192
Features