The Bristol Proms
Latest Bristol Proms videos
Play
Milos plays Milonga by Cardosa
Watch the brilliant guitarist in an intimate backstage performance
03:23
The world's greatest classical performers, enthusiastic tweeting, cheery stage banter, and the odd pint of beer.
Latest Bristol Proms pictures
The Bristol Proms 2015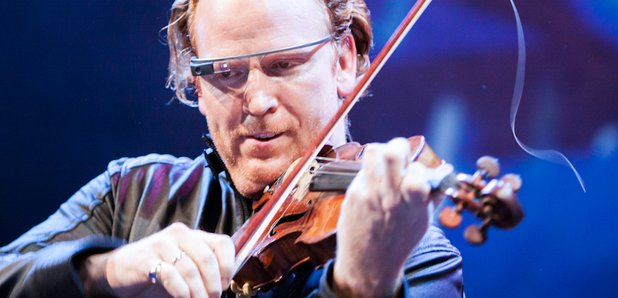 The Bristol Proms returns for its third year of innovative, informal concerts at Bristol's Old Vic Theatre from July 27th - August 1st 2015. Artistic Director Tom Morris has secured another phenomenal line-up, including Daniel Hope, Jan Lisiecki, Pumeza Matshikiza, Miloš Karadaglić, John Rutter and many more.
Supported by Dunard Fund.
You can buy tickets by clicking below:

A limited number of free tickets will be available to 18-25 year olds for certain concerts - call the box office on 0117 987 7877 for more details.
Making his third appearance at the Bristol Proms, violinist Daniel Hope will headline the opening night with a programme of Brahms and Tchaikovsky.
Trumpeter Alison Balsom will launch the 2015 Bristol Proms by playing a special fanfare at London's Paddington Station.
Montenegrin guitarist Miloš Karadaglić makes his Bristol Proms debut, tackling everything from Bach to The Beatles.
Composer and choral legend John Rutter will appear in a very special on-stage interview with Classic FM's John Suchet, discussing his life and work.
South African soprano Pumeza Matshikiza makes a triumphant return to Bristol after wowing the audience last year.
Canadian pianist Jan Lisiecki also returns after opening the 2013 festival, with a solo recital.
Also making their debut this year are the violin and cello duo Hakon & Mari Samuelson in a programme of Baroque and minimalist works.
The Orchestra of the Age of Enlightenment will also lead the audience on a pub crawl around Bristol, before playing a Bristol Proms edition of their 'Late Shift' shows.
Milos talks about the 2015 Bristol Proms
Play
Milos Karadaglic at the Bristol Proms
The superb guitarist tells Charlotte Green about his forthcoming concert, From Bach to the Beatles
04:43
Alison Balsom launches the Bristol Proms
Play
Alison Balsom plays a fanfare at Paddington Station
To announce the 2015 Bristol Proms and a brand new fanfare competition, trumpeter Alison Balsom treated commuters to an early-morning brass extravaganza.
01:41
Tom Morris introduces the Bristol Proms
Play
Tom Morris on the Bristol Proms
Artistic Director of the Bristol Old Vic, Tom Morris, explains how their idea for the Bristol Proms came about and what makes it different from other classical music festivals.
03:03
Who's playing at the Bristol Proms?
Tweets by @classicfm