John Tavener
Biography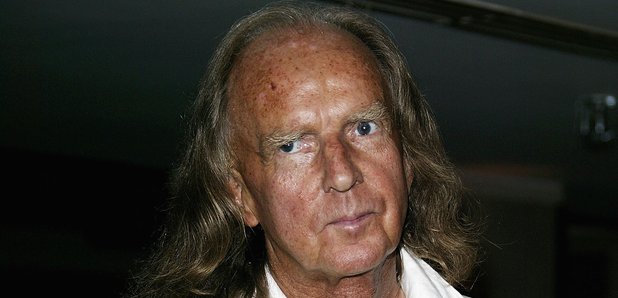 John Tavener (1944-2013) was perhaps Britain's most widely respected and successful contemporary composer, yet he had little to do with the highly conventional world of contemporary classical music.
Life and Music
Tavener was brought up in a big, musical North London family. It was a Presbyterian upbringing, and what he enjoyed most as a child was playing the organ for church services and family singsongs.
Tavener has always had a good relationship with his public, ever since his early succès de scandale, The Whale, first performed at the London Sinfonietta's inaugural concert in 1968, when the composer was only 23.
The Protecting Veil for 'cello and strings spent several months at number one in the classical charts and won a Gramophone award in 1992 for best contemporary recording.
Tavener's contribution to the funeral of Diana the Princess of Wales was Song for Athene, an exquisite short piece originally written after the death of a Greek girl in a road accident and later retitled 'Alleluia. May Flights of Angels Sing Thee to Thy Rest'. It brought him closer to 'stardom' than he'd ever come before.
In his work Fall and Resurrection, he uses a passage of ferociously complicated music, covering every stave of the manuscript score with a blizzard of notes, to symbolise Chaos.
His connection with tradition came later when, after a personal crisis, he spent time in the monasteries of Mount Athos immersing himself in the theology and music of the Orthodox Church.
Tavener would almost rather have listened to the sacred Indian music of the druped, the trance-inducing music of the Sufis, the guttural chants of the American Indians, or the strange, stark church music of Byzantium than anything from the European classical canon.
Did you know?
In 1997 Svyati for 'cello and choir was nominated for a Mercury Music Prize alongside the likes of the Spice Girls and Primal Scream.
John Tavener on The Veil of the Temple
Play
John Tavener on The Veil of the Temple
The late John Tavener reveals all about his mammoth work The Veil of the Temple in this archive interview from 2003.
07:55
Find out more about Tavener's Song for Athene. Watch and listen to different recordings and download your favourite.
Stephen Layton's inspired conducting leds a beautiful performance of John Tavener's hymn to universal spiritual, The Veil of the Temple
Two discs celebrating Tavener's 60th birthday; music spanning from his early works to the present day
The late, great John Tavener was more than just a composer - here's 10 reasons why we love him
John Tavener's sacred and spiritual music has led him to take his place as one of Britain's most popular composers.
Top Tavener Pieces
Conductor: Stephen Cleobury
Ensemble: Choir of King's College, Cambridge
Record Label: EMI
Catalog: 50999 22894403