Johann Strauss II
Biography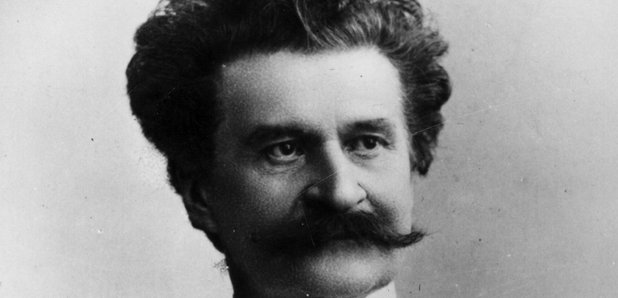 Johann Strauss II (1825–1899) is known as the 'Waltz King'. He was the greatest of all Viennese dance music composers.
Life and Music
The young Strauss had started composing and directing his own ensemble of local musicians by the time that he was 20. His father disapproved, knowing well the insecurity of the profession.
Strauss senior died in 1849, and has since been celebrated mainly for his Radetzky March. He actually published a total of 251 works, including 152 waltzes, had his own highly successful dance orchestra, and directed Vienna's famous court balls for his last three years.
Strauss's genius lay in the way he took the waltz form his father and Josef Lanner had developed, and gave it a symphonic coherence and Romantic style, elevating waltzes from their relatively humble beginnings into mini masterpieces worthy of the concert hall.
Strauss was tempted (particularly by his first wife, the noted mezzo-soprano Jetty Treffz) to try his hand at operetta in the style of Offenbach and the Austrian composer Suppé. After two unremarkable attempts, Strauss hit the jackpot with Die Fledermaus in 1874.
Jetty died in 1878 and within weeks the composer was married again - this time to the actress 'Lili' Dittrich. The marriage survived only four years. Strauss, by then 53, quickly took up with a young admirer, Adele Strauss (no relation). Adele remained faithful to him to the end.
Meanwhile, the hits rolled on, and despite a breathtaking output - 600 pieces in total - and nagging ill-health, Strauss retained his youthfulness and fertility of invention.
In 1894, five years before his death, Vienna honoured the 50th anniversary of the composer's debut with days of celebrations, when congratulations poured in from across the world.
Did you know?
Perhaps the most extraordinary thing about the man who had set the whole world dancing was that he himself was a terrible dancer. He once confided to a friend: "[That's why I] have to give a firm 'no' to the many tempting and alluring 'invitations to the dance'".
Remember that hilarious sketch which had more explosions than the 1812 Overture?
Find out more about Strauss II's Die Fledermaus. Watch and listen to different recordings and download your favourite.
This is a superb use of fizz.
The Viennese musicians who took Europe by storm in the 19th century.