Jules Massenet (1842-1912)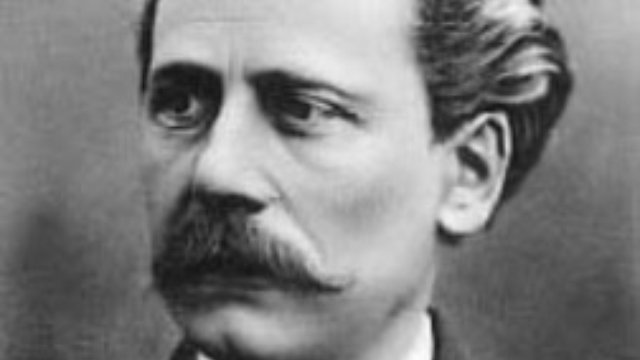 Biography
Life & Music
Massenet was born in Montaud. When he was six, his family moved to Paris due to his father's ill-health. There, his mother (Adélaïde Massenet, née Royer; her husband's second wife) started taking piano pupils.

Although, at first, some of his teachers had not predicted for him any career in music, this changed in 1862 when he won the Grand Prix de Rome with his cantata David Rizzio, and spent three years in Rome. There he met Franz Liszt, at whose request he gave piano lessons to the daughter of a wealthy lady who was named Mme Sainte-Marie; within three years, his pupil became his wife.

His first opera, La grand'tante, was a one-act production at the Opéra-Comique in 1867. Nevertheless it was his dramatic oratorio Marie-Magdeleine (first performed in 1873) that won him praise from the likes of Tchaikovsky, Vincent d'Indy (who afterwards turned against him), and Charles Gounod. His real mentor, though, was the composer Ambroise Thomas, a man with important contacts in theatrical milieux. Another important early patron was his publisher, Georges Hartmann, whose connections with journalistic circles aided him in becoming better known during the difficult initial years of his composing activity. Even Massenet's marriage to Louise-Constance de Gressy (1866) helped him a great deal in social circles, which was important during this time.

Massenet died in Paris at the age of 70, after suffering from a long illness (cancer).

Did you know?
Soon after his death, his style went out of fashion, and many of his operas fell into almost total oblivion. Apart from Manon and Werther, his works were rarely performed. However, since the mid-1970s, many of his operas such as Esclarmonde, have undergone periodic revivals.
View more
Massenet: the man