Max Bruch (1838–1920)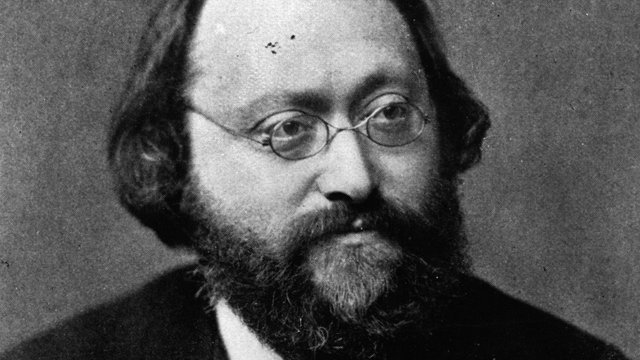 Life and Music
Bruch demonstrated an exceptional childhood precocity. He was composing by the age of ten and continued to produce remarkably assured pieces in a wide range of genres throughout his early teens.

The budding composer was subjected to a rigorous and somewhat stifling musical training under Ferdinand Hiller - which stood him in good stead but also left him with a cripplingly conservative outlook.

Breitkopf and Hartel published some of Bruch's early music, and with the resulting funds he was able to spend the 1860s mainly travelling, teaching, and establishing a solid reputation as a composer.

His first large-scale opera, Die Loreley, won glowing praise from the distinguished pianist-composer Clara Schumann (widow of the composer Robert).

1868 saw the premiere of Bruch's masterpiece the First Violin Concerto. It's impassioned melodies and high-wire virtuosity thrilled the first night audience, creating something of a sensation.

Bruch gave master classes at the Berlin Hochschule which continued for almost a decade, and Respighi and Vaughan Williams were among his most distinguished pupils. At this time Oxford University awarded him an honorary doctorate.

Bruch died a sadly disillusioned man. A conservative figure even by mid-19th century standards, by the time of his death his musical style was way behind the times.

Did you know?
Unfortunately Bruch became the most unenvied of creative artists - the one-hit wonder. The success of the First Violin Concerto haunted him for the rest of his life and as if to rub salt into the wound, he unwisely accepted a one-off payment for the work and so missed out on a fortune in royalties.
View more
Bruch: the man
Most shared Bruch features