Classic FM attracts a new generation of younger listeners
18 May 2017, 00:01 | Updated: 18 May 2017, 09:29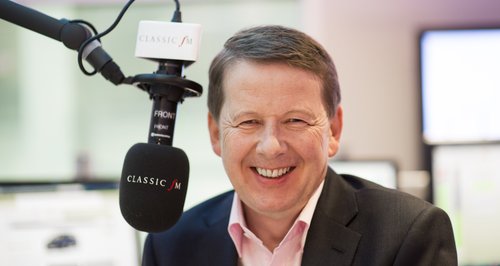 5.4 million people now tune in every week – with a big increase in listeners aged under 35
The latest figures are out, and Classic FM's audience has risen by 242,000 people in the last year. And there's more good news, because Classic FM is making classical music relevant to a new generation: 934,000 people aged under 35 now listen every week – up both year-on-year and quarter-on-quarter.
In April 2016, Bill Turnbull joined Classic FM to present our flagship weekend morning show, and he's proving to be a very big hit with our listeners. 1.1 million of you now join Bill on a Sunday morning, a surge of 187,000 people in the last 12 months.
Other weekend successes include Alexander Armstrong: on Saturdays, 606,000 people now spend their lunchtime with Alexander, whilst on Sunday, his audience increases to 654,000 people. Alan Titchmarsh, meanwhile, is now waking up 822,000 people every Saturday morning – a rise of 32,000 in the last three months alone – and on Saturday afternoons, Nicholas Owen's audience has pushed ahead by 90,000, to 552,000 people.
There's plenty of good news during the week, too. 187,000 people have discovered Classic FM's More Music Breakfast in the last year, with 1.7 million listeners now starting their day with Tim Lihoreau. 2.6 million classical music fans then join John Suchet – an increase of over 280,000 in the last year – and there's very welcome growth in the afternoon as well. Anne-Marie Minhall has 118,000 new listeners, taking her total audience to 2.5 million people.
Radio listening isn't the only way that Classic FM is engaging with a younger audience. Online we are bringing classical music to more people than ever before. Our website is now bigger than ever, and on social media Classic FM has over 1.4 million followers on Facebook, Instagram, Twitter and Snapchat combined. Over half of these followers are aged under 35.
In Classic FM's 25th birthday year, we're delighted to be sharing the world's greatest music with even more people. We'll continue to make classical music accessible and relevant to young and old, right across the UK; thank you so much for being a part of our success!