Win a brand new Yamaha CSP-150 piano, plus a lesson with Jean-Efflam Bavouzet
3 October 2018, 09:46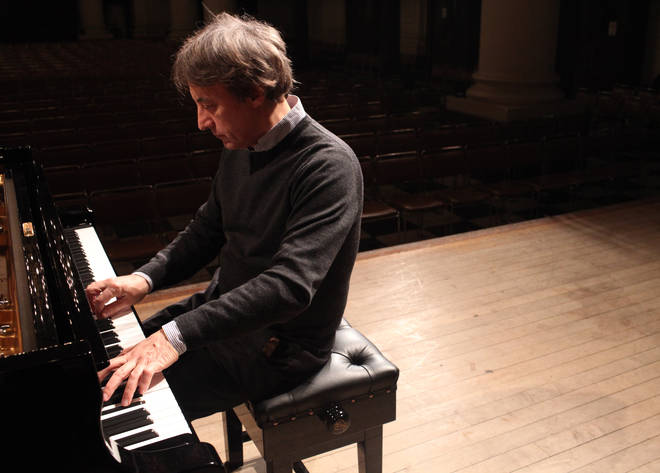 Win a brand new Yamaha CSP-150 piano, plus a private lesson in London with Jean-Efflam Bavouzet in March 2019.
Classic FM have teamed up with Yamaha Music UK and are giving listeners the chance to bid on a brand new Clavinova CSP-150 Yamaha piano in black.
And that's not all, you will also have the very special opportunity to have a one hour private piano lesson with multi award winning pianist Jean-Efflam Bavouzet! On March 30th 2019, you will enjoy a 1:1 lesson in London at Yamaha Music London with one of the most engaging live performers of this generation.
Intuitive, inspirational and smart: the new CSP Series Clavinova from Yamaha heralds a new era for the piano. Designed for those who want to play, practice and learn in their own time, with their own music, Yamaha are breaking down barriers to bring music into people's lives.
Yamaha's CSP series forms part of the company's iconic Clavinova digital piano line, this year celebrating its 35th anniversary. Benefitting from over a century of acoustic piano heritage, these instruments draw on an unparalleled understanding of music and digital technology to redefine what is expected from a digital piano.
Not only does CSP-150 feature the sophisticated and controlled touch of an acoustic grand alongside the sound of two of the most iconic pianos in the world: the Yamaha CFX and Bösendorfer Imperial; it is also smart... really smart.
Connecting a smart device unlocks a whole world of musical possibilities. Incredibly easy to use, CSP Clavinova and Yamaha's free Smart Pianist app combine to give access to more than 700 sounds, hundreds of intelligent and interactive backing bands, and over 300 piano exercises.
The CSP is unique as it can even create chord charts and piano scores from tracks in your personal music library. These sit alongside hundreds of build in tracks - from pop and jazz hits to easy listening and classical favourites – to provide an incredible learning experience. Stream Lights cascade from above the keyboard to guide even the most beginner player on their musical journey – it will even wait for you to find the correct note.
The CSP Clavinova from Yamaha appeals to a wide audience, from students and teachers to inspired home players and professional musicians of all levels. More importantly however, CSP will also appeal to those people that dream of playing the piano, but haven't yet found a way that suits their lifestyle.
This auction prize will be open for bids on Classic FM between 10:00 and 11:30 on Wednesday 3rd October 2018. The number to call between those times is 0345 949 5000. Listen to Classic FM to hear the current highest bid. You must be 18 or over to take part and available on March 30th 2019 to attend the private piano lesson in London. Full terms and conditions and date restrictions are here.
Global's Make Some Noise is Classic FM's very own charity, supporting small but brilliant projects across the UK which help children, young people and their families living with illness, disability or lack of opportunity.
By supporting Global's Make Some Noise, you'll be helping small projects make a big difference, so thank you.