Ways to support Classic FM's charity
23 May 2018, 18:02 | Updated: 24 May 2018, 09:18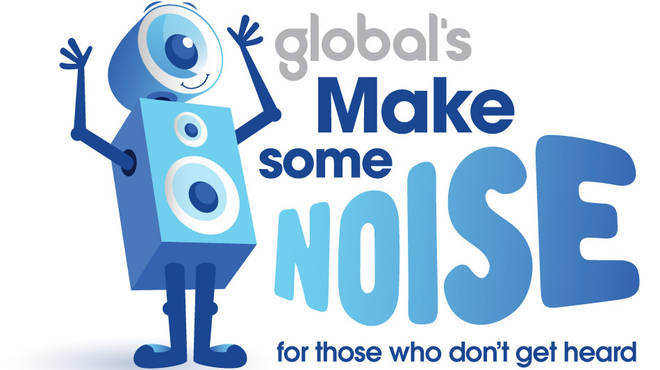 John Suchet has trekked to Peru, Anne-Marie Minhall has run the London Marathon and Aled Jones Dressed Loud… all for Classic FM's charity, Make Some Noise. But there are many (less energetic!) ways to support our charity.
Global's Make Some Noise is Classic FM's official charity. It supports brilliant, small projects across the UK, which help young people and their families living with illness, disability or lack of opportunity.
Any support you can give would be hugely appreciated. Here are some of the most popular ways to donate or fundraise.
Donations
You can make a donation throughout the year in the way that suits you.
- Online – click here to donate securely by card
- By cheque – cheques should be made payable to 'Global's Make Some Noise' (we can't accept cheques made out to Classic FM) and posted to: Global's Make Some Noise, 30 Leicester Square, London, WC2H 7LA.
Take on a challenge
If you've been inspired by John Suchet or Anne-Marie, you can take on your own challenge for Make Some Noise. Join our trek to China in 2019 or email contact@makesomenoise.com to find out more about our upcoming challenge events.
Get Loud at school
Do you know a child, a school or a school choir who would love to take part in Classic FM's national fundraising day at their school in October? You can register your interest here and we will make sure that they have everything they need to join us and make some noise at school.
Leave a gift in your will
If you would like to remember Classic FM's charity in your will, you can choose to include a gift to 'Global's Make Some Noise'. A solicitor can help you to write or amend your will and advise you on the types of gift that you can include.
Get in touch
If you have any questions or need help donating, drop us a line at contact@makesomenoise.com. Or call 0345 606 0990 during office hours.
Global's Make Some Noise is an appeal operated by Global Charities, a registered charity in England & Wales (1091657) & Scotland (SC041475).