A top orchestra 'dressed loud' at the Royal Albert Hall for Make Some Noise
25 September 2015, 15:10 | Updated: 7 October 2015, 21:14
Conductor Vasily Petrenko donned a sparkly gold blazer for the finale of Classic FM Live in aid of Make Some Noise Day.
On 8 October, Classic FM is joining forces with radio stations across the UK for Make Some Noise to raise money for disadvantaged children and young people.
The Royal Liverpool Philharmonic Orchestra heard about the appeal – and totally got behind it during a sold-out concert at the Royal Albert Hall.
For most of the concert principal conductor Vasily Petrenko (below right) had been wearing this rather smart dark suit (that's pianist Ji Liu on the left):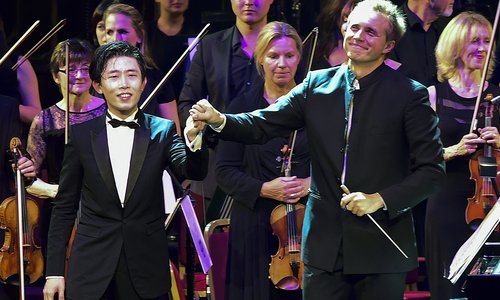 But just before the finale – a performance of Tchaikovsky's 1812 Overture – Vasily disappeared. When he took to the stage again, he was in a spangly gold blazer, donut-print shirt and sunglasses: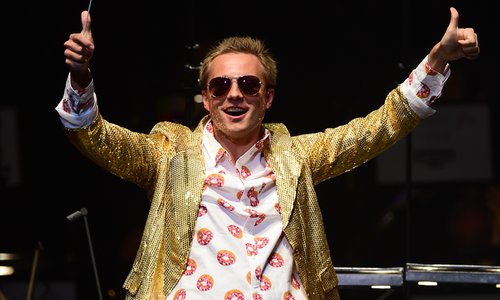 And the orchestra? The strings went for the bright pink feather boa and star-shaped sunglasses look, while woodwind went for multi-coloured bow-ties and the brass preferred rainbow sombreros. Now that's dressing LOUD!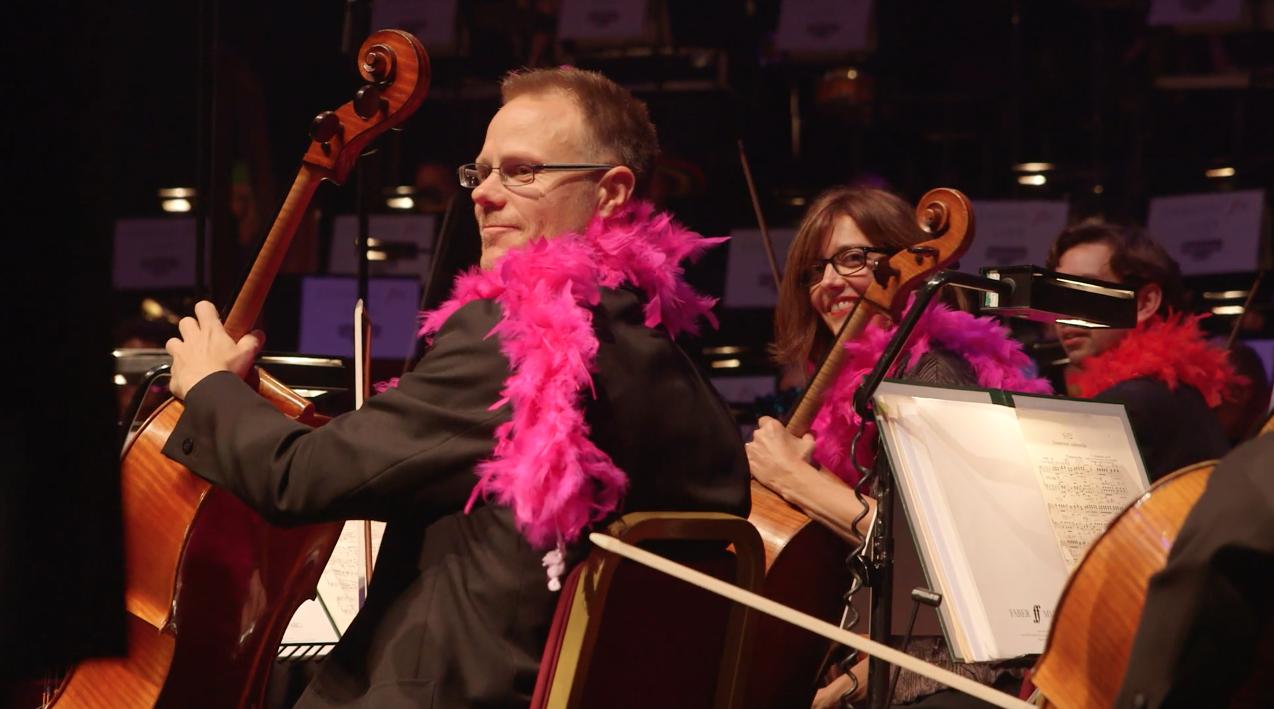 So who are enjoying themselves more? The audience?
Or Vasily?
We captured it all on video, too. Watch below – and if you'd like to join the RLPO and Classic FM in helping disadvantaged children and young people, please donate to Make Some Noise by clicking on the banner below.
Global's Make Some Noise is a national charity that helps to change young lives, brought to you by eight of the best-loved commercial radio stations in the UK: Heart, Capital, Capital XTRA, Classic FM, Smooth, LBC, Radio X and Gold.