Heel and Toe
21 August 2019, 17:48 | Updated: 21 August 2019, 22:08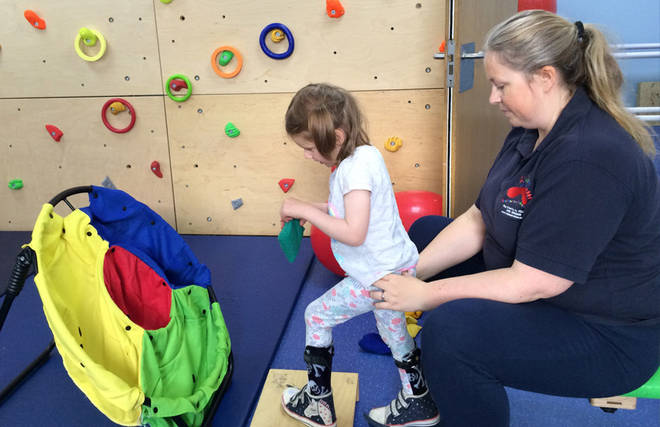 Classic FM's charity, Global's Make Some Noise, is proud to support Heel and Toe.
Heel and Toe is a small charity that provides support to children and young people across the North East with physical and or neurological disabilities such as cerebral palsy.
The charity provides a range of therapies and treatments to help children from 3 months to 19 years old, to achieve maximum independence. Children and young people supported by the charity have a wide range of mobility and developmental difficulties, communication and sensory disabilities.
Heel and Toe helps them to gain more independence in their movement including activities in their daily lives such as dressing and eating, and in their communication and social skills.
Ethan's Story...
The charity helps children like 2-year-old, Ethan who has hemiplegic cerebral palsy.
One side of his body is weak and he is unable to control movement on that side, and the stiffness in his muscles make moving his arm and leg difficult.
Ethan goes to Heel and Toe for hydrotherapy and thanks to his work in the pool, he is building up his strength and stamina. His parents have reported how much his balance has improved when he is walking and how much more confident and independent he is becoming.
Heel and Toe do a lot of work to enable him to have more function. The heat of the water helps to reduce the stiffness, allowing Ethan to make better and more precise movements.
This has enabled him to play with toys at home so he has much more fun, but as he gets older it will support him towards massive developmental milestones that might seem tiny to us – holding a pencil for example and being able to write.
The Project...
Global's Make Some Noise is proud to support the charity's Hydrotherapy project, providing free one-to-one therapy sessions in their new hydrotherapy pool for children with cerebral palsy.
Hydrotherapy increases strength, stamina, muscle development, coordination and also allows free movement which children and young people can't achieve in out of water therapy.
The charity's aim is to support them to achieve their maximum independent functional skills and to increase mobility.
With your help, we can support Heel and Toe and many more charities across the UK.
Click here to donate now.