'We're breaking through slowly!' – Rachel Portman, Oscar-winning 'Emma' composer
3 March 2020, 16:16 | Updated: 3 March 2020, 17:29
Rachel Portman, the first woman to win Best Score at the Oscars, was honoured alongside Jonas Kaufmann, Sir Antonio Pappano and Debbie Wiseman at the Royal College of Music this morning.
Oscar-winning composer Rachel Portman (Emma, 1996) has been made a fellow of the Royal College of Music (RCM), in a ceremony which celebrated some of the biggest names in music.
President of the Royal College of Music, HRH The Prince of Wales conferred the honours during the annual The President's Visit. German tenor Jonas Kaufmann and Music Director of the Royal Opera House Sir Antonio Pappano were both awarded honorary doctorates from the college.
"It's such an honour to be made an honorary fellow by such an institution as this," Portman told Classic FM after the ceremony.
In February, the composer was joined by Hildur Guðnadóttir (Joker) as one of only three women to have won an Oscar for Best Score – Anne Dudley being the third. How did it feel to watch Guðnadóttir's win, 14 years after Portman's tide-turning award for Emma?
"I thought it was thoroughly well deserved. I was so thrilled, and it was really a tribute to her. It made me really happy. We're breaking through slowly!" she told Classic FM.
And is the film industry doing enough to champion young female composers? "Well, I know in all the colleges where you can study film music, the representation is pretty much 50/50 now. I'm sure that's going to filter through to the film world, so just watch this space."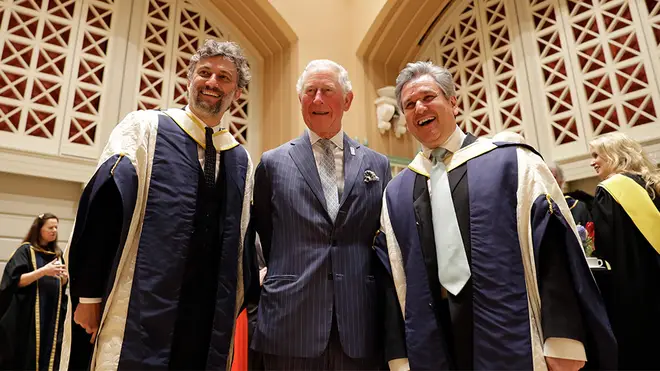 Debbie Wiseman OBE, Classic FM's Composer in Residence, was also made a fellow of the RCM. Wiseman, who wrote the award-winning score for Wolf Hall, is now also a chart topper since her album with Stephen Fry, The Mythos Suite, went to No. 1 in the UK Classical Album Chart.
"Working with Stephen's been a real treat," she said. "He's never had a no. 1 album either! We had a great time and it's brilliant that it's been so well received."
German tenor Jonas Kaufmann and Italian maestro Sir Antonio Pappano, are currently starring in a production of Beethoven's opera Fidelio at the Royal Opera House which ends by bringing the story right into the present day.
In the composer's 250th anniversary year, what does Beethoven's music and message mean to the world in 2020? Pappano said there's "no question that our very divisive approach to politics is doing no one any favours, and I think Beethoven's message therefore rings perhaps even more truth today than ever".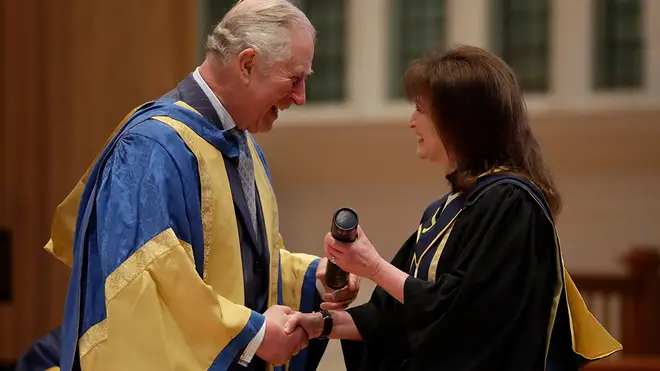 "It's not only a question of a brotherhood, it's a question of listening, of respecting the other person's view, whether you agree with it or not.
"But it's also a celebration of the female, the character of Leonora is a wondrous creation, and in that way it's a feminist opera, it puts her on a pedestal. Putting her in situations so dangerous, so risky, and for the love she has for her husband, she goes through everything to save him."
Kaufmann added that Beethoven's message today is "not much different to what it was back then [in 1805]".
"This whole piece was a celebration of revolution. It's no wonder they've tried to move it into the modern day. I believe it belongs there, just like the Ninth Symphony. It's the same. It has become a symbol of freedom and brotherhood."