12 reasons why Rachel Portman is an inspirational film composer
8 December 2017, 11:45 | Updated: 12 December 2017, 11:08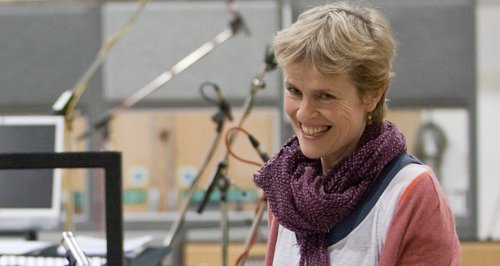 The British composer started scoring films at the age of 14 and has now written over 100 soundtracks for film, television and theatre - and that's just one of twelve reasons why we LOVE Rachel Portman.
1. Rachel Portman began scoring films at age 14
And now at the age of only 58, she has scored over 100 films.
2. She composed her first major film score at only 22 years old
Her first film, Privileged, was released in 1982 and was also the screen debut for British actor Hugh Grant.
3. She was first female composer to win an Academy Award in the category of Best Musical or Comedy Score
In 1997, Portman became the first woman to win an Oscar in the scoring category for her soundtrack to the adaption of Jane Austen's Emma. The film includes the brilliant and beautiful line, "without music, life would be a blank to me."
4. She has also had two further Academy Award nominations
Portman's score for The Cider House Rules (1999), starring Tobey Maguire and Michael Caine, was nominated for Best Original Score in 2000. The eventual winner was John Corigliano's soundtrack for The Red Violin, despite some strong competition from Thomas Newman's score for American Beauty.
A year later, Portman's score for Chocolat starring Johnny Depp was nominated, however the winner was Tan Dun for Crouching Tiger, Hidden Dragon.
5. She has a quirky, mischievous side
We all had a 'phase' in the 90s, and Rachel Portman is no exception. Thankfully for us, hers was quirky scores: the romantic comedy Benny & Joon (1993) starring Johnny Depp (which also included The Proclaimers I'm Gonna Be (500 Miles)), and prepare yourself for kazoos aplenty in her score for The Road to Wellville (1994) which is almost reminiscent of Danny Elfman.
6. Her style is perfectly balanced
Portman's music brings real depth to a film, yet with a feeling of restraint. She has a real knack for writing for solo instruments, particularly woodwind, as heard in Benny & Joon (1993) and Still Life (2013), which features some great use of the oboe.
"I'm a big advocate for 'less is more' and unfortunately there is a tendency more and more to rely on the music," she told Classic FM of the current approach to film scoring. "I'm often trying to persuade a director of the power of taking a piece of music away... We don't need to be told what to think."
7. Portman has collaborated with her husband
Isn't that lovely? Still Life (2013) was directed by Portman's husband Uberto Pasolini, and they have also worked together on Palookaville (1995) and the star-studded Bel Ami (2012), both of which he produced.
8. She scored the hit TV show The Duchess (2008)
Portman has a skill for scoring period dramas, and boy do we love a period drama.
9. And Never Let Me Go
Portman's music manages to perfectly capture the longing and unarticulated sadness in this very un-sci-fi story of human cloning (based on the book by this year's Nobel Prize Winner in Literature, Kazuo Ishiguro), including great performances by Carey Mulligan, Keira Knightly and Andrew Garfield.
10. She has worked with several legendary directors
Some of the directors Rachel Portman has worked with include Mike Leigh (Life is Sweet), Jonathan Demme (The Manchurian Candiate) and Lynne Ramsay (Ratcatcher).
11. Rachel Portman, OBE
In 2010, she was awarded an OBE in the New Year's Honours, the same year she was the first woman to win the Richard Kirk Award at the BMI Film and TV Awards.
12. She believes the future is bright for other female film composers
"I've never felt that being a woman has held me back or has made any difference at all," Portman told Classic FM, "and I've never considered myself any different."
But she acknowledges the fact that traditionally there has been a lack of women composers, including in film. "It has a lot to do with women's role in the family and what we also bear and take on...As traditions are changing maybe we'll see more female film composers and also there are many more people coming through, training now as film composers, many more women. It's going to change which'll be great."
And the composer had advice for young women thinking about going into film music. "If you know that it's what you really want to do, because it's hard to break in," she said, "stick with it and stay with it."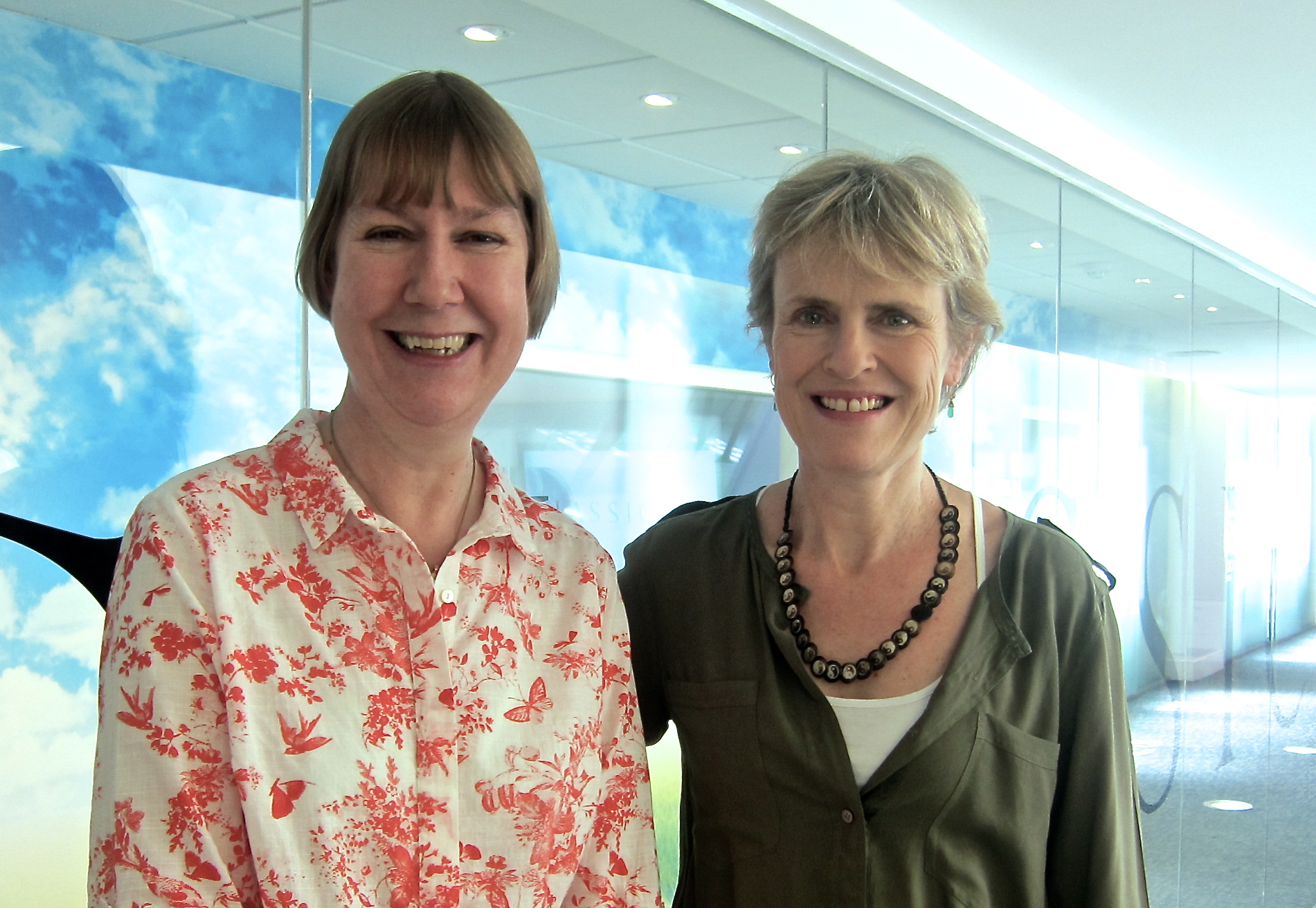 Rachel Portman with Classic FM's Charlotte Green