Why Arcade Fire's Richard Reed Parry is a thoroughly exciting new composer
4 June 2014, 15:02
Richard Reed Parry is a different kind of composer - he's experimental and concept-driven, he composes for heartbeats and bicycles, but he also happens to be in a Grammy-winning rock band who will be headlining Glastonbury this year.
His new album is composed with heartbeats and breathing rates
With performers all using stethoscopes to monitor their own breathing and heart-rates, RRP's 'Music for Heart and Breath' is a weird, ethereal and attention-yanking piece of randomised art. No two performances or recordings could ever be the same, so it's also worth seeing live.
He played it live in Pontin's, Camber Sands
Speaking of which, the first time the work was played in the UK was back in 2012 for the All Tomorrow's Parties festival, curated by The National (who count fellow indie-classical composer Bryce Dessner among their number) and held in a Pontin's holiday camp in East Sussex, of all places.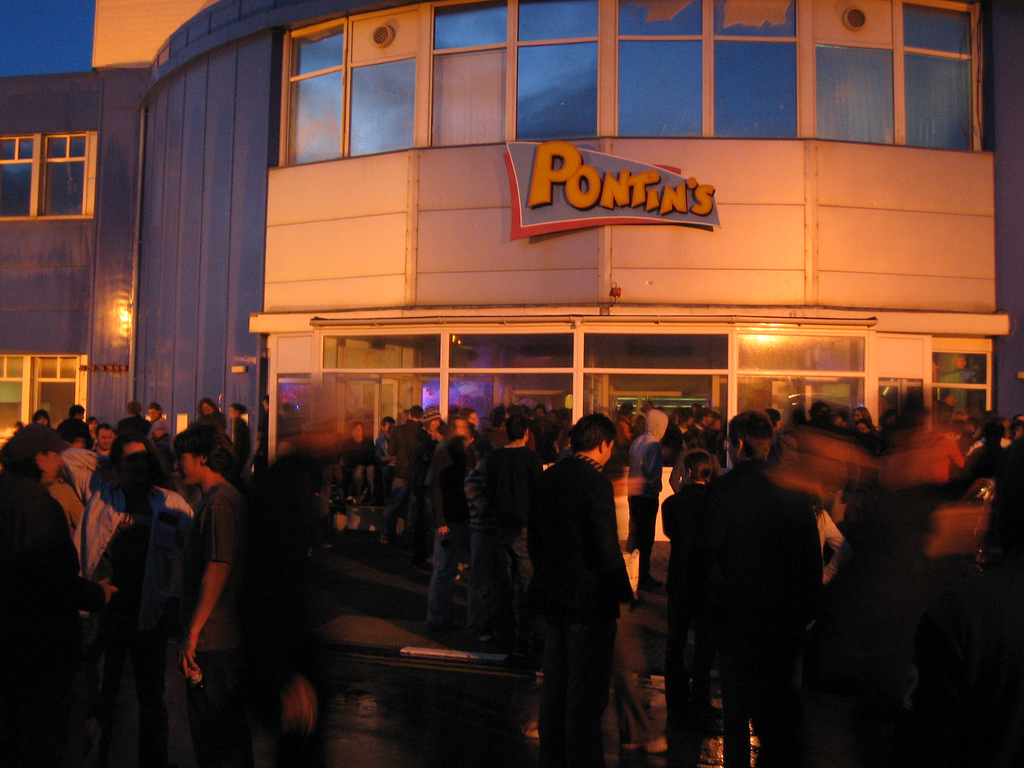 (via Flickr)
His other compositions are equally ingenious
RRP's piece 'Drones / Revelations' involves a group of cyclists, each with a speaker mounted on the back of their bicycle, going round and round in circles so that the sounds literally swirl around the room. It's weird, but amazing.
He's in Arcade Fire
So this is how most people will know him, as a bassist, accordionist, guitarist and anything-else-ist with one of the biggest rock bands in the entire world. But his contribution to the band has been huge: he's been in the band since 2003, collected various Grammys and BRITs, toured the world and, this summer, will headline Glastonbury. That's him on the left, holding a Grammy as if it's nothing.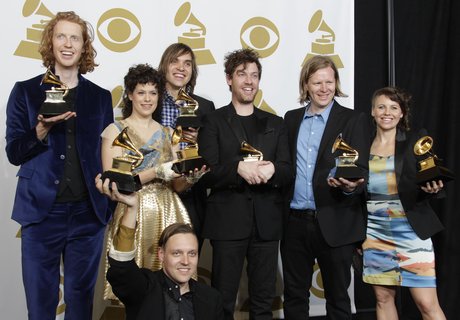 He's played with David Bowie
As part of his work with Arcade Fire, he has shared the stage with the leather-trousered Goblin king himself, David Bowie. Swoon.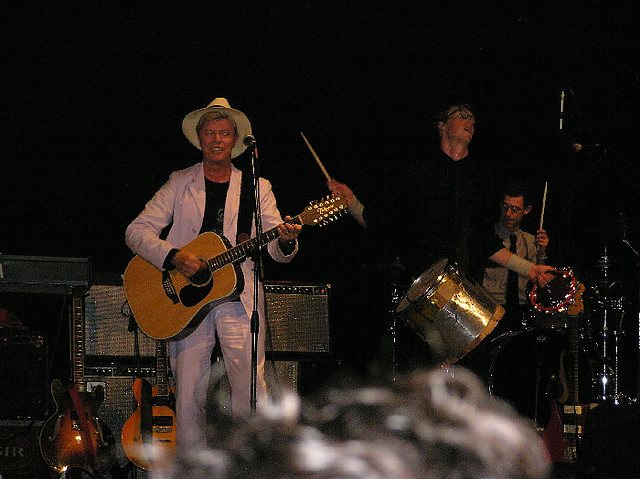 He moves in influential circles
RRP is part of a network of contemporary classical composers who have sprung up from the world of alternative music. He's good buddies with the likes of Bryce Dessner from The National, Owen Pallett (prancing violinist and indie musician) and Nico Muhly and has released music alongside Radiohead guitarist turned film soundtrack composer Jonny Greenwood. Here he is with a whole bunch of indie collaborators that helped record his new album.
He has a crazy work ethic
Being in Arcade Fire would be enough of a full-time job for any musician, but RRP balances it with his own composition work, arranging vocals and strings for The National and playing with instrumental rock band Belle Orchestre. Oh, and he also sings folk songs in his own band, called Quiet River of Dust.
He's a big John Cage fan
He told us so:
And he has the most glorious mane
Cor. Just look at it.