This double bass cover of The Shawshank Redemption theme is incredibly chilling
3 March 2018, 15:38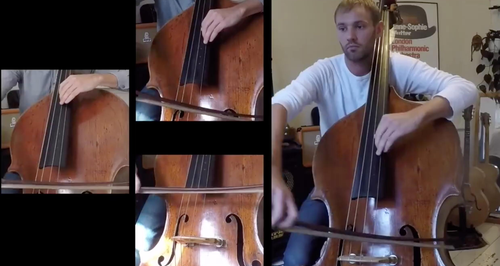 Thomas Newman's iconic score, in full low-register bassy glory.
The 1994 drama The Shawshank Redemption is one of those perennial favourite films, for anyone who likes a good prison-break flick. It's a great story, fantastic actors and had a cracking soundtrack from the pen of movie music maestro Thomas Newman
London double bassist Tom Walley fancied an arrangement of Newman's theme, for the lowest of the orchestral strings.
We reckon it works incredibly well and really brings out the subtle light and dark of Newman's inspired score. Nice one, Tom!