Downton Abbey music: listen to unreleased tracks from the original score
4 December 2015, 09:07 | Updated: 12 February 2016, 16:14
Previously unreleased music from the Downton Abbey score is now available on a new double CD – and you can hear it first on Classic FM.
The last series of Downton Abbey finished last month – which means that after the forthcoming Christmas special, THERE IS NOTHING TO LOOK FORWARD TO.
But, bereft fan, comfort yourself with the news that you will at least be able to binge-listen to all the music from this much-loved series on the new album Downton Abbey – The Ultimate Collection.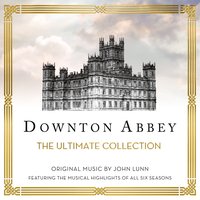 It's a double album which brings together all of composer John Lunn's music from all six series for the first time ever - that's 36 tracks.
Want to hear it NOW?
We've got three special online exclusives of previously unreleased tracks from the TV series: listen to 'Brancaster', 'Nothing Will Be Easy' and 'Life After Death' below.
Want to buy it?
Downton Abbey - The Ultimate Collection is out now on Decca.