Emerson Lake & Palmer's version of 'Fanfare For The Common Man' still sounds totally magnificent
14 March 2016, 11:14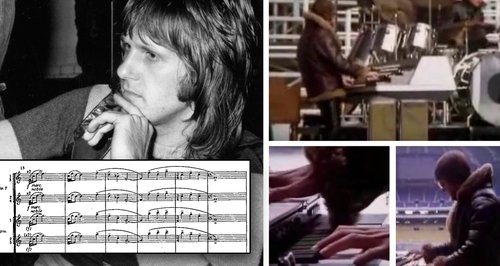 The great Keith Emerson, keyboard wizard, classical aficionado and founding member of prog legends Emerson Lake & Palmer, passed away over the weekend - here's one of the band's finest moments.
Turning Aaron Copland's iconic 'Fanfare For The Common Man' into a prog-boogie workout probably didn't seem very sensible back in 1977, but ELP did it.

Turns out it was one of the most enjoyable Copland performances imaginable.

This performance, from the Olympic Stadium in Montreal, has gone down in history as a classic prog moment, departing from Copland's source material for an extend keyboard solo before bringing it back around to that triumphant fanfare.