Thomas Adès (1971-present)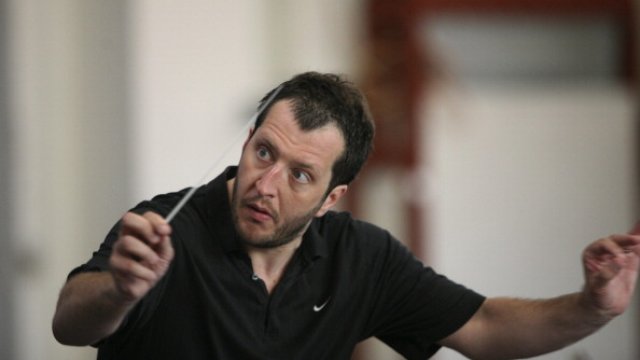 Biography
Life and Music

Thomas Adès has received commissions from individuals and institutions including Sir Simon Rattle, Anthony Marwood, the Berlin Philharmonic, Carnegie Hall, the Royal Opera House Covent Garden, the Los Angeles Philharmonic and the Southbank Centre.

In 2007 Adès was appointed by Carnegie Hall, New York to the R and B Debs Composer Chair and featured as composer, conductor and pianist.

As Composer in Association with the Hallé Orchestra between 1993 and 1995, he wrote These Premises Are Alarmed for the opening of the Bridgewater Hall in 1996.

Adès' first opera, Powder Her Face, has been performed all over the world and televised by Channel Four. Most of his music has been released by EMI.
A number of international festivals have dedicated programmes to Adès' music and he has been awarded numerous prizes.

Unusually for such a full-time composer, Adès is also a renowned interpreter of a range of other composers' piano music and he has also conducted orchestras around the world. He was Artistic Director of the Aldeburgh Festival from 1999 to 2008.

Did you know?

Adès is the youngest ever recipient of the prestigious Grawemeyer Award, given annually in the fields of music, political science, psychology, education and religion.
View more
Top Adès pieces
Violin Concerto (Rings)
Thomas Adès
Most shared Adès features