Welsh National Opera
This Spring and Summer WNO will present accomplished performances of five great operas. There will be new, exciting singers and conductors joining the company for the first time, and they will also welcome back exceptional artists with whom their audiences will be familiar. Including a beautiful new production of La bohème and revivals of some of Welsh National Opera's all-time favourite productions, there is sure to be a production to tempt first-time opera goers and seasoned opera lovers alike.
Visit wno.org.uk to discover the story for each opera, read about the cast and creative teams and find performances near you.
Spring 2012
La Traviata - Verdi
Enter the decadent world of Parisian townhouses, where a romance between courtesan and aristocrat ends tragically.
Beatrice & Benedict - Berlioz
As warm-hearted as a Mediterranean evening, this is a delicious comic opera filled with charming music.
The Marriage of Figaro - Mozart
Join us for a day in the life of a very special household, in this deeply affecting and funny opera.
Summer 2012
Tristan and Isolde – Wagner
In one of the most powerful experiences the artform has to offer, this opera tells of love which transcends life.
La bohème - Puccini (New production)
Simply one of the best loved operas and one of the greatest love stories ever sung.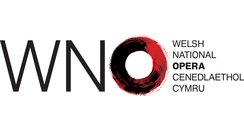 More Classic FM Music Partners...