Joyce DiDonato is an absolute goddess and here are all the reasons why
13 February 2019, 13:57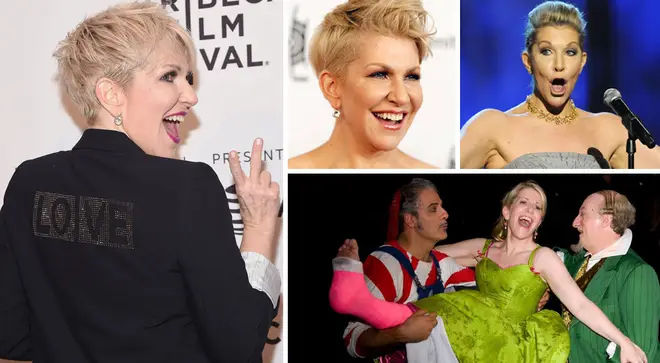 Today is Joyce DiDonato's 50th birthday – and here are all the reasons why we're head-over-heels in love with her.
She's outspoken – and totally unapologetic about it

She uses her celebrity to do good in the world

Her voice is ridiculously agile

She dresses like a rockstar

Joyce DiDonato at the 2018 Tribeca Film Festival. Picture: Getty

Once, she slipped and broke her leg during a performance of The Barber of Seville in Covent Garden – and completed the remainder of the run in a wheelchair.

Proof that Joyce is, in fact, superhuman.

Joyce DiDonato on performing with a broken leg in Il barbiere di Siviglia (The Royal Opera)

She gives super-inspiring speeches

Juilliard Commencement 2014 -- Joyce DiDonato, Speaker

She has awesome hair

LOOK AT IT.

Joyce DiDonato at 2017 ECHO Klassik Awards. Picture: Getty

She was once asked to open the World Series with The Star-Spanged Banner

Do you think she nailed it? (hint: yes)

WS2014 Gm7: Grammy Award-winner DiDonato sings anthem

She's awesome at social media

And she sings Handel like this.

Joyce DiDonato - Handel: "Pensieri, voi mi tormentate"

Joyce, you're the greatest.