Daniel Hope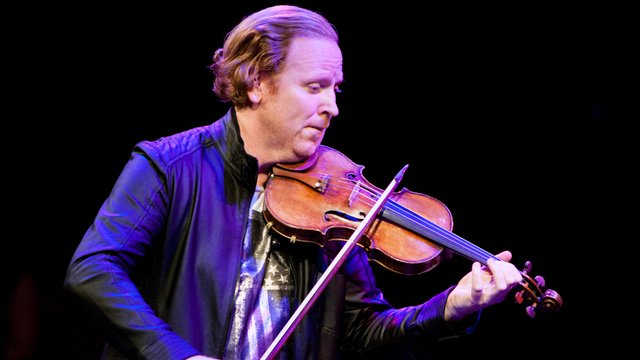 Daniel Hope discovered the violin in the home of one of the greatest violinists of all time: Yehudi Menuhin. He spent many hours there as a young child, while his mother worked as Menuhin's secretary.

At the age of 11, Hope received an invitation from Yehudi Menuhin to join him playing Bartók duos on German television. Their artistic partnership continued until Lord Menuhin's final appearance in 1999, in which he conducted Hope's performance of Alfred Schnittke's Violin Concerto.

Born in South Africa, Hope was raised and educated in England, including at the Royal Academy of Music, where he studied with the great Russian teacher Zakhar Bron.

In August and September 2009, in Leipzig and at the BBC Proms respectively, Daniel Hope premiered Sir Peter Maxwell Davies' Violin Concerto, written especially for him.

Hope has toured extensively with Anne Sofie von Otter and pianist Bengt Forsberg in a significant collaboration that began as a recording for Deutsche Grammophon and continued with a 15-city European tour. Their CD and performances of music composed during World War II by prisoners at the Theresienstadt concentration camp have won acclaim and new attention for some long-neglected music.

Among the unusual highlights of Hope's schedule are his performance at Berlin's Tempelhof Airport, commemorating the 70th anniversary of Kristallnacht; and being the focus of a Daniel Hope Festival at the Philharmonie in Cologne.

Did you know?
Daniel is also a dedicated human rights activist and a writer. His first book, Familienstücke (Family Album), is a best-selling memoir published in Germany, where he currently lives. He has also written scripts for collaborative performance pieces with the Oscar-winning actor Klaus Maria Brandauer.
View more
Best Daniel Hope recordings
Concerto Grosso in D minor Opus 3 (3)
Antonio Vivaldi
Violin Concerto in B minor Opus 61 (1)
Edward Elgar
Scherzo in C minor for violin & piano
Johannes Brahms