Cecilia Bartoli becomes first woman to record with the Sistine Chapel Choir
20 November 2017, 10:46 | Updated: 19 December 2017, 11:51
Sistine Chapel Choir with Cecilia Bartoli - Veni Domine (Interview)
01:11
Cecilia Bartoli has become the first female singer to record with the world-famous choir of the Sistine Chapel in Rome.
On Friday night, Cecilia joined the all-male choir to sing Beata Viscera, by Medieval composer Pérotin. The recordings are part of the choirs' new recordings of music for Advent and Christmas, Veni Domine.
"Being the first woman to sing with the choir, and to record in the Sistine Chapel, is an immense privilege, I am at a loss for words. I am in seventh heaven, may I say that?" said Cecilia.
"Rome, my city, the Sistine Chapel, it is wonderful incredible. I have no words for this extraordinary place. And to be able to make music in the Sistine Chapel with Maestro Palombella, with the Sistine Chapel Choir, with the boys and the men, Pérotin's music – it is like a dream."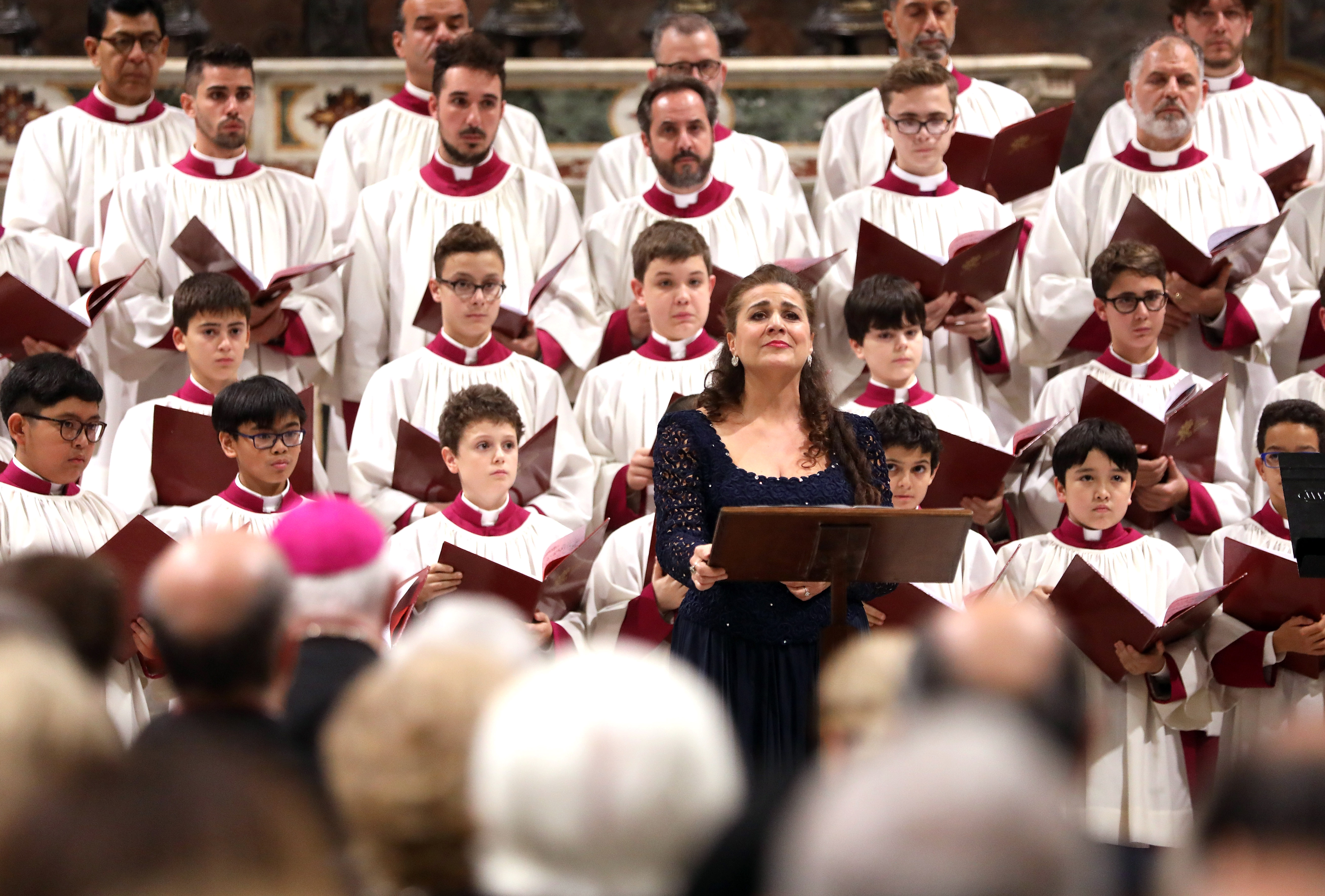 "She was incredible," choir member Mark Spyropoulos told the Observer. "She's well known for her interpretations of early music and it was great for us to be recording with someone like that. Women sing with a different timbre to men, so to hear that sound, the wonderful richness that women sing with on that piece, is very unusual in the Sistine Chapel … because, of course, it's an all-male choir."
"And now to have sung with her – it was amazing."
'Veni Domine' features music that's held on manuscripts in the vast archive at the Vatican Library.
At a press conference at the Vatican Georg Gänswein, prefect of the Papal Household, said: "This new production, focusing on the liturgical time of Christmas, is based on the unique characteristic of translating into sound the manuscripts present in the "Sistine Chapel" archive, a truly precious treasure chest."
Cecilia performs music by the Medieval composer Pérotin on the recording. Pérotin lived in the 13th century and is thought to be French. He was part of the Notre Dame school of polyphony and he's one of the very few composers from the period whose name has survived alongside his music.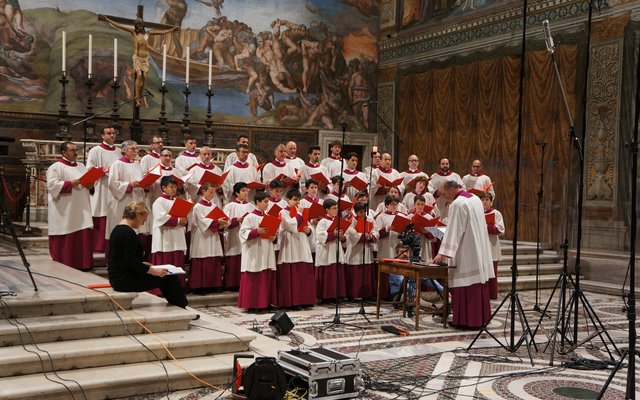 Image: Burkhard Bartsch (c): Governatorato SCV – Direzione dei Musei
Massimo Palombella, the director of the choir said: "The ancient musical archives of the Vatican Apostolic Library are among the largest and most important in the world.
The Maestro Director of the Pontifical Sistine Chapel has the fantastic opportunity of having access to all the musical archives. This places before him a dual cultural responsibility: firstly, to restore life to compositions by now entirely forgotten; and secondly to experiment, comparing manuscripts and ancient prints, and seeking to translate the 'graphic sign' into the 'musical sign'."
The recording is available to order now. Cecilia Bartoli has also just released a new album with cellist Sol Gabetta, called Dolce Duello. Find out more here.