Pianist tries to put his daughter to sleep, fails, cuteness ensues
1 July 2016, 16:35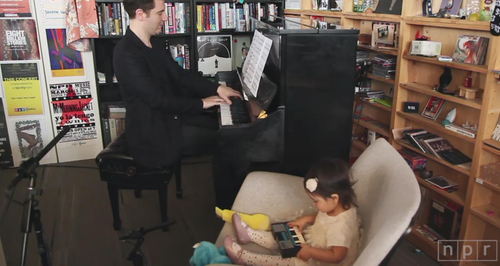 Pianist Alessia Bax tried to get his baby daughter to doze off during a live session, but she had other ideas.
Bax, father of Mila, used all the best tricks in the pianist book to try and get her to go to sleep. Rachmaninov, Brahms, Bach, all composers of excellent piano lullabies, but none of them worked.

In fact, if anything, they made little Mila all the more excited, and she duly tapped along on her own tiny keyboard.
Even Joshua Bell was impressed.
That said, Mila's giving me some good ideas for next week's concert in Minnesota. @alessiobaxpiano @nprclassical pic.twitter.com/fvrSijUaIP

— Joshua Bell (@JoshuaBellMusic) July 1, 2016