Ever wondered how the complex shapes and lines of a majestic tuba end up coming together? This video will show you in under three minutes…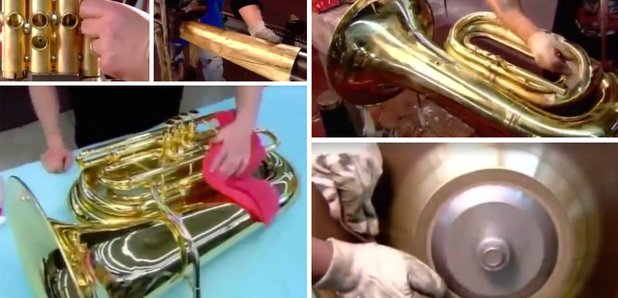 How do you think a tuba is made? Do they arrive fully-formed under a shrub in the woodlands of Bavaria? Do they start life as sightless mini-tubas, looked after by doting big-tuba parents?

No. No they do not. They're made by a mesmerising, hypnotic series of a processes undertaken by craftsmen and engineers. This video will give you a super-quick and satisfying journey to see how it really happens.