Sweaty palms, a racing heartbeat – it turns out pre-performance nerves affect even the very best musicians out there. We spoke to conductor Antonio Pappano, tenor Joseph Calleja, sitar player Anoushka Shankar and tenor Joseph Calleja and asked them for their top tips for tackling those pesky butterflies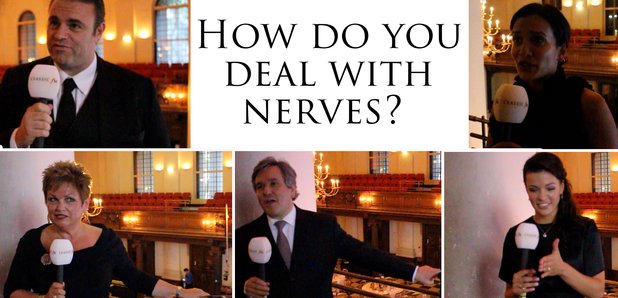 The annual Gramophone Awards brings together some of the top musicians in the world to celebrate the best recordings of the year.
So we used the opportunity to talk to some of them, including soprano Susan Bullock, Recording of the Year-winner pianist Igor Levit and baritone Benjamin Appl.
Here's how the very best in the world tackle pre-performance nerves
Play
How do the best musicians in the world deal with nerves?
We asked some of the stars of the classical music world how they cope with pre-performance nerves
06:07
Catch up with all the action from the Gramophone Awards here