Case Notes: a new true crime podcast from Classic FM
6 March 2018, 14:01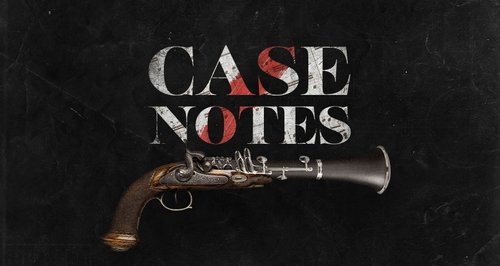 Case Notes is a true crime podcast like no other. Presenter Tim Lihoreau delves into the darkest mysteries and murkiest stories from the history of music. Did you know Haydn's head was taken from his grave by one of his best friends? Or that one composer was so obsessed with black magic his friends feared for his life?

If you're listening on Mac or PC, scroll down to listen to the podcast right here in our player
Music history is packed with stories of gruesome crimes, murky mysteries and dark deeds. In Case Notes, a FREE new podcast from Classic FM, we delve into the archive, interview experts and uncover evidence about just some of these jaw-dropping stories.
Presented by Tim Lihoreau, our six-part series will be launching on 8 March with an episode about the gruesome story of Haydn's missing head… In the meantime, listen to the trailer below.
Register here and sign up to our weekly email to be the first to hear when a new episode is released!
How to listen
On your mobile
Listen and subscribe to Case Notes from any podcast player. Just open your favourite podcast player and search for Case Notes.
If you're reading this from an iPhone, tap this link to listen in Apple Podcasts.
Subscribe on Apple Podcasts here
And subscribe on Android here.
On a Mac or PC
Just click the 'play' button below to listen to the show. Make sure you keep the window open. You can always find the latest episode at classicfm.com/casenotes