Eric Whitacre
Biography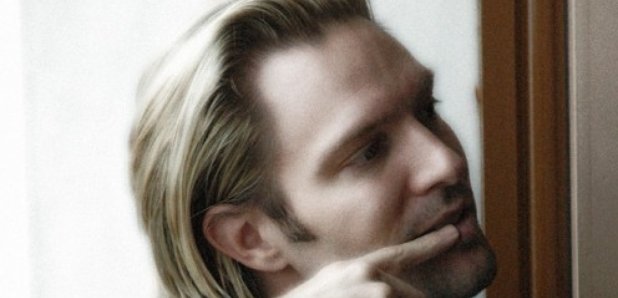 Eric Whitacre (1970-present), accomplished composer, conductor and lecturer is one of the most popular and performed composers of his generation.
Life and Music
His published works – of which Sleep, Cloudburst, Lux Aurumque and Water Night are amongst the most popular choral works composed this decade - have sold over a million copies worldwide. Paradise Lost: Shadows and Wings, Eric's cutting edge musical, has won the ASCAP Harold Arlen award, the prestigious Richard Rodgers Award and 10 Ovation Award nominations.
His Virtual Choir projects have given him a worldwide following on YouTube, marking a new digital age for classical music.
"Whitacre is that rare thing, a modern composer who is both popular and original" (The Telegraph).
Eric Whitacre conducts Eric Whitacre, with the cream of young British Singers – Laudibus – and his own professional choir, the Eric Whitacre Singers, features Whitacre's enchanting choral works including Lux Aurumque (Virtual Choir), Sleep, Seal Lullaby, Water Night and Five Hebrew Love Songs.
Watch the first sketches of Eric Whitacre's choral cover of Trent Reznor's 'Hurt'
The choral composer met the 'Daft Punk' singers in London last night, discussing the possibility of working together.
The Schola Cantorum's radiant, crisply nuanced choral sound is wasted on fluent but forgettable works
Whitacre's captivating choral music is perfectly matched with wonderful performances from some of Britain's best ensembles
Part musical theatre, part electronic opera, find out more about Whitacre's musical, Paradise Lost, and the inspiration for the Virtual Choir 4 project, Bliss
Choral conductor, composer, YouTube sensation, and model (!) - get to know the multi-talented musician, Eric Whitacre
The greatest American composers ever, all assembled in one handy gallery! Get to know Glass, Bernstein, Whitacre, Gershwin and all the rest
We know that Eric Whitacre is the master of the a-cappella - but here's why the blond maestro's orchestral music is worthy of your attention.
The choral music superstar shares his tips for all the aspiring composers among us. We took care of the gifs.
Top Whitacre Pieces
Conductor: Edward Higginbottom
Ensemble: Choir of New College, Oxford
Record Label: Decca
Catalog: 275 8053

The Seal Lullaby

Conductor: Eric Whitacre
Ensemble: Eric Whitacre Singers
Soloists: Christopher Glynn (piano)
Record Label: Decca
Catalog: 274 3209