"As far as I can remember, I have never before, during any phase of my life, felt as miserable as I do now." Tchaikovsky said this during the time he was composing The Nutcracker because, surprisingly, he thought it was of "incomparably less value" than The Sleeping Beauty.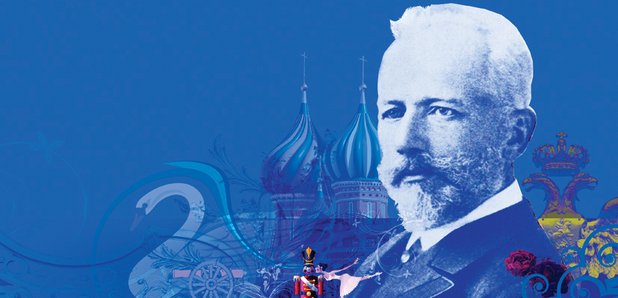 It's based on the fairytale The Nutcracker and the Mouse King by ETA Hoffmann and conjures up all the joys of Christmas in an elaborate mix of mime and dance. The premiere took place in St Petersburg in December 1892 but wasn't well received, not least because of the poor performance of the Dance of the Sugar-Plum Fairy.
However, it was this piece of music that provoked the biggest reaction as it introduced a new instrument to the Russian public – the celesta. On a visit to Paris, Tchaikovsky heard the celesta for the first time and was so impressed by its "heavenly sweet" sounds that he ordered the instrument, thus becoming the first composer to use it in the history of Russian music. Despite this incongruous start, these days The Nutcracker is a Christmas staple.
As you might expect there is an abundance of recordings, many of just the Nutcracker Suite, however, our featured five are of the complete ballet.
Antal Doráti's sprightly 1962 account draws some fine, incisive playing from the London Symphony Orchestra, especially in the Divertissement, but a number of audible edits spoil the fun.
Bad edits are something not apparent in the Philharmonia's version under Michael Tilson Thomas. This slightly congested recording promises more than it delivers; Tilson Thomas relishes the grand sweep of Scene in the Pine Forest (Journey Through The Snow) but fails to iron out some ragged playing elsewhere.
This cannot be said of Valery Gergiev's powerful take of 10 years ago where his assertiveness is planted in the opening March and Children's Galop And Entry Of The Parents. Some may find his reading too overbearing but others will be glued to their speakers. The distinctive, searing Russian trumpet sound from the Kirov Orchestra cuts through in the final Pas de Deux, a virtue that the Bolshoi Theatre Orchestra under Alexander Vedernikov also possesses albeit to a somewhat lesser degree. A leisurely tempo is adopted here and Vedernikov's reading includes some elegant celesta playing in the Dance Of The Sugar-Plum Fairy and a most sensual and magical Coffee (Arab Dance).
Equally as sensitive is Seiji Ozawa and the Boston Symphony Orchestra, who give the Waltz Of The Flowers a most refined and poised interpretation. Although the Divertissement unhelpfully lacks individual track numbers, this boxed set will appeal to many as it also contains Swan Lake and The Sleeping Beauty.
Although our overall winner may not provide the kind of performance ballet dancers would welcome, as it is frenetic to say the least, for the CD collector Gergiev and the Kirov Orchestra deliver a fabulous recording high on energy and rich with excitement.
Your Options
London Symphony Orchestra/ Antal Doráti
"Fine, incisive playing" – Doráti devotees shouldn't hesitate.
Philips 432 7502
Orchestra of the Bolshoi Theatre Moscow/Vedernikov
Vedernikov allows the music to speak for itself.
Pentatone Classics 518 6091
Philharmonia/Michael Tilson Thomas
MTT with a smattering of TLC.
Sony Classical SB2K89778
Boston Symphony Orchestra/ Seiji Ozawa
Bags of character and extremely stylish playing from Boston.
DG 477 5153
The One To Own
Tchaikovsky The Nutcracker
Kirov Orchestra/Valery Gergiev
This is a stunning recording featuring an orchestra from the music's birthplace producing a simply spellbinding performance. Not only that, but it's available on a single CD – it's hard to imagine it getting any better than this.
Philips 462 1142