Listen to Mozart played on Mozart's VERY OWN piano
13 February 2017, 09:00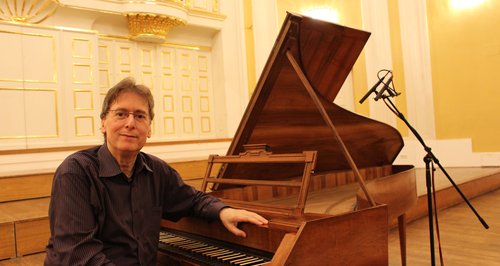 Robert Levin has today been announced as the first Hogwood Fellow of the Academy of Ancient Music, so we filmed him playing on Mozart's very own instrument.
This really is Mozart's piano. Isn't it beautiful?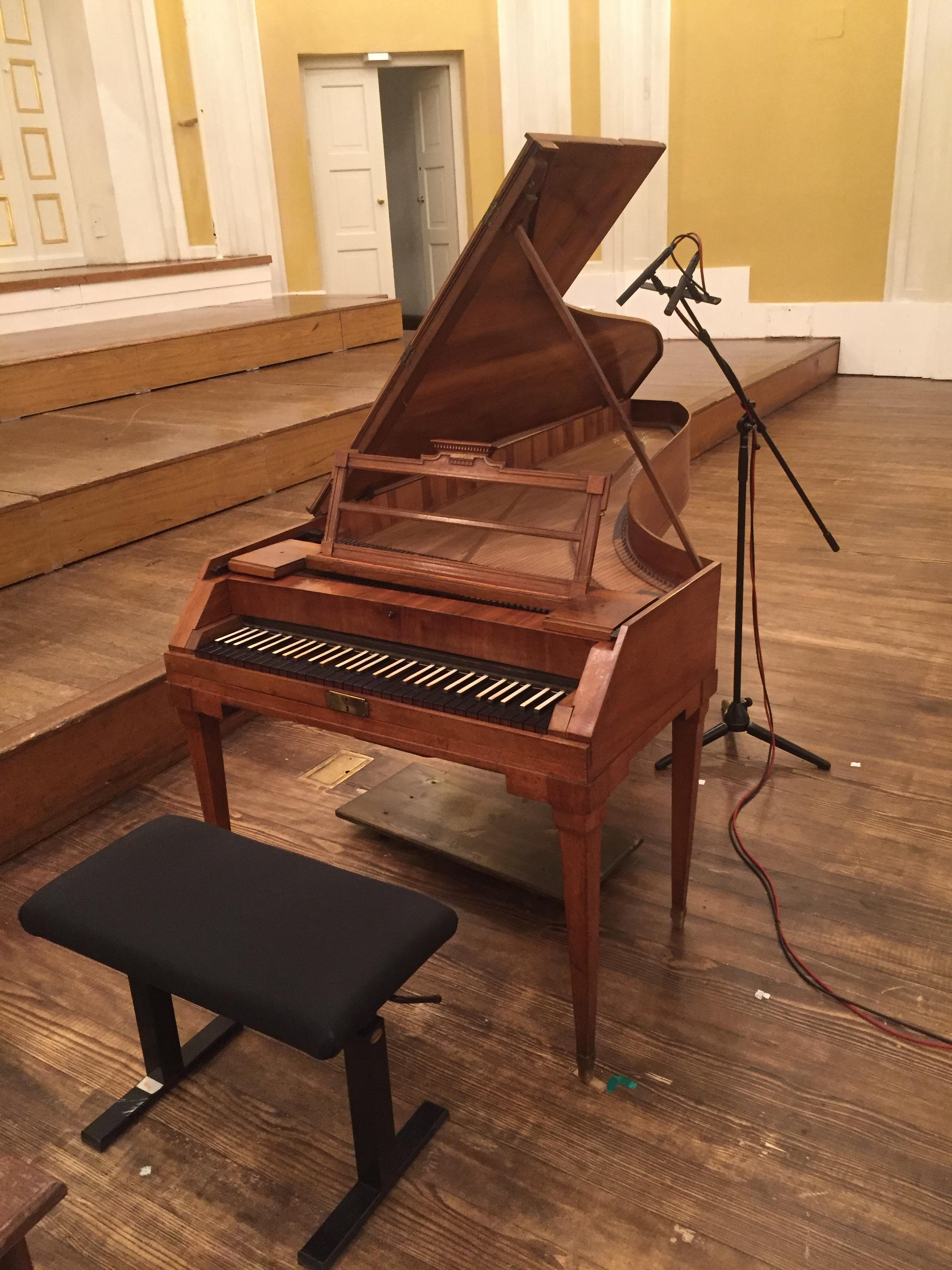 This fortepiano, from around 1782, was used by Mozart for both composition and performance from 1785 until his death in 1791.
The piano was originally made by Anton Walter, one of the most famous Viennese piano makers of Mozart's time. It is two octaves shorter than a modern piano, and is much lighter and smaller than modern pianos, weighing only 85kg. It's also much smaller than a modern piano – at just 2.23m long.
It's currently in Salzburg where pianist and musicologist Robert Levin is using it to record Mozart's piano sonatas.
That's Mozart's music on Mozart's piano, to re-iterate.
We filmed him playing Mozart's Allegretto from Sonata in B flat major, K. 570. Watch it here:
"The voyage and discovery of playing on period instruments is to move in a world – physical, emotional and aesthetic – that is inhabited by the geniuses that wrote this music. It brings us very, very close to them," said Robert
"So sitting down at Mozart's piano, sitting down at an organ which Bach played himself, you understand things about the weight of the keys going down and the repetition and the balance in sound. And all of these things bring you very, very close to the music and make you say 'A-ha, that's why it's written that way', which is not the kind of thing you're going to get if you're playing on the standard instruments that are being manufactured today"
Today, the Academy of Ancient Music (AAM) announced Robert Levin as the orchestra's inaugural Hogwood Fellow.
On announcing the appointment, Chief Executive of the AAM Ed Hossack said:
'Robert will not only perform with us, he will also curate the activities we have surrounding the music such as pre-concert talks, programme notes, lectures, interviews, information about the repertoire. I think it's really important for the audience to hear this from someone like Robert who is just the most wonderfully qualified person to do that as a wonderful musician and also a great musicologist.'
'The idea is we do everything we can to keep our music alive for the audience, both on stage and digitally, by providing as much information as possible. For some of the audience the music is itself enough. For others in the audience, they want us to stretch the boundaries and provide them with more than music, and that's something that we will continue to strive to do.'
'I was asked to summarise in three words what the Academy of Ancient Music is all about and what sets us apart, and it didn't take long to come up with three words - more than music - because that for me is what makes the academy so special. We perform around the world, but our background is more than just music making. We have a long history of putting together our music based on real research into the music we perform, scholarship, and just trying to dig deeper itself. We ask ourselves, "is the music alone enough?"'
Richard Egarr, the Director of the academy also said:
"I'm so pleased that Robert Levin will be our very first Hogwood Fellow. I've worked with him for many years, and what he stands for really represents all that Christopher Hogwood stood for as well. Robert Levin is a most incredible mind, has an encyclopaedic knowledge of Mozart and Bach and total recall over information. But not only that, he has the ability to transform this information into extraordinary live performance."