This performance of one of the hardest piano pieces ever written is jaw-dropping
21 December 2017, 16:02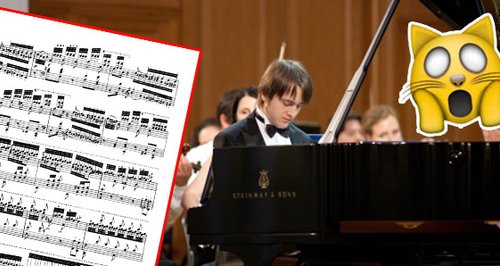 Daniil Trifonov makes Liszt's epically difficult piece look utterly effortless.
Liszt's Campanella (or, to give it its proper name, the sixth of the Grandes études de Paganini) is famously one of the most difficult pieces ever written for piano. But no one seems to have told Daniil Trifonov.
The nickname Campanella means 'little bell' – because the melody of the piece comes from Paganini's Second Violin Concerto, which features a handbell.
Just watch this effortless performance and weep at your inadequacy.
Trifonov plays this piece, along with other great pieces for piano by Liszt on his new album, Transcendental – available now from Amazon and iTunes.