Play
Milos Karadaglic - Blackbird (Beatles cover)
02:41
Superstar guitarist swaps classical music for classic Beatles tracks. Classic FM Album of the Week, starting 18 January after 10am.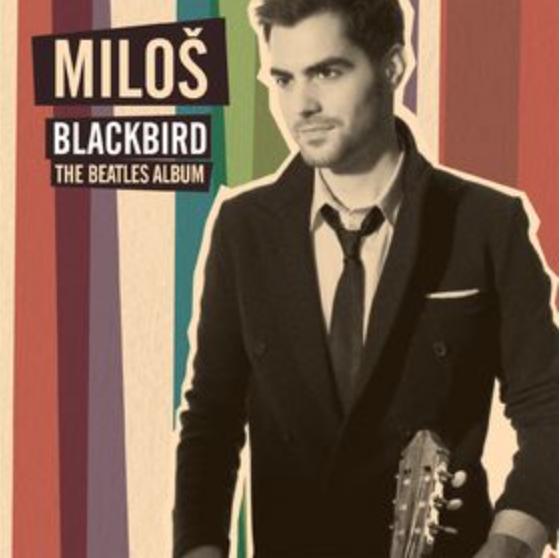 The globally acclaimed guitarist Miloš Karadaglić has ventured into pastures new for his new album Blackbird – a collection of favourites by The Beatles, performed with a host of internationally-renowned guest artists.
The album includes such classics as Blackbird , Come Together , While My Guitar Gently Weeps , Eleanor Rigby , Fool on the Hill and many others.
Play
Milos plays She's Leaving Home by the Beatles (clip)
Behind the scenes at the recording of Milos's new album 'Blackbird'.
00:40
On the album Miloš performs alongside singers Gregory Porter and Tori Amos (watch video above), sitar player Anoushka Shankar, cellist Steven Isserlis, and Brazilian guitarist-composer Sergio Assad.
WATCH: Milos's moving version of The Beatles' Let It Be >
Blackbird was recorded in the legendary Studio 2 at Abbey Road, where The Beatles recorded almost all of their songs. The sessions also used some of the original microphones. Classic FM was at Abbey Road for the launch of the album, where we filmed him performing Yesterday (see video below) .
"The spirit, the whole magic of this space was truly intoxicating. It was a bit like they were all there," says Miloš.
Play
Milos plays Yesterday by the Beatles (clip)
Recorded at Abbey Road, where the guitarists launched his new album 'Blackbird'.
01:28