Vincenzo Bellini
Biography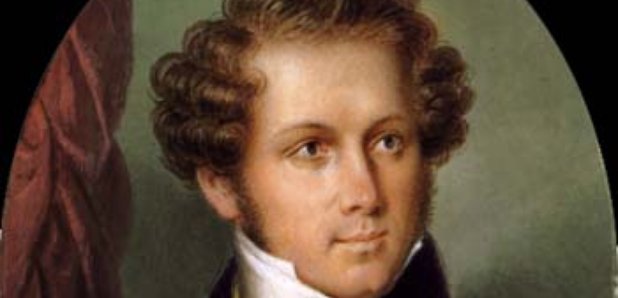 Vincenzo Bellini (1801–1835) was an Italian opera composer who's best known for his work, Norma.
Life and Music
The eldest of seven children born to a musical family, Bellini spent his childhood in Sicily. Recognising his extraordinary talent, which manifested itself from around the age of six in a string of compositions, the local council awarded him an annual grant of 36 ounces (about £24) – enough to send him to Naples, then a lively centre of Italian art and music.
Having just graduated from Naples Conservatory, Bellini was asked to present an opera at the illustrious Teatro San Carlo. Bianca e Fernando was a success and brought his name to the attention of the greatest opera house in Italy, La Scala in Milan.
He became financially prosperous, and was able to talk about retiring, or semi-retiring in his mid-30s. Basking in the glory of his Milanese success, Bellini resided in the city between 1827 and 1833.
Bellini became frustrated with piracy and the lack of a reliable income from his Italian commissions, and his attention turned to London and Paris.
Bellini adapted his operas to suit French tastes, and lived in Paris from 1833 until his death.
Bellini never married and it has often been implied that he was extremely promiscuous.
Most of his tenor parts were written for Giovanni Rubini, who could sing as high as a female alto. In recent times these parts have been neglected since few tenors have this range.
Bellini brought a new Romantic voice to opera and spurned much of the ornamentation of Rossini in favour of a new simplicity founded on the precise setting of the words.
Bellini died alone, probably because his friends suspected he had cholera. In fact, he had long been suffering from an inflamed large intestine and abscess of the liver.
Did you know?
Bellini's face appeared on the 5,000 lire note in Italy at one time.
Find out more about Bellini's Norma. Watch and listen to different recordings and download your favourite.
Top Bellini Pieces
Vincenzo Bellini (1801-1835 : Italy)

Conductor: Tullio Serafin
Ensemble: Chorus & Orchestra of the Teatro alla Scala, Milan
Soloists: Maria Callas
Record Label: HMV Classics
Catalog: HMV 5755992

Oboe Concerto in Eb major

Vincenzo Bellini (1801-1835 : Italy)

Conductor: James Levine
Ensemble: Berlin Philharmonic Orchestra
Soloists: Hansjorg Schellenberger
Record Label: Deutsche Grammophon
Catalog: 4297502