Surely, every pianists' dream would be to have a piano with their very own name on it. The world-famous conductor and pianist Daniel Barenboim now has just that.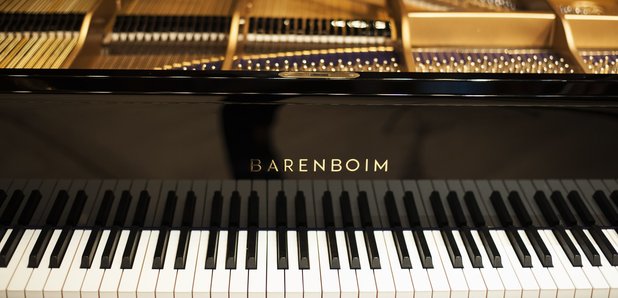 In a press conference at the Royal Festival Hall – with what appeared to be the whole world's media – Barenboim unveiled his specially commissioned piano.
Introducing the Barenboim-Maene Concert Grand
Play
Daniel Barenboim performs on his new piano
Daniel Barenboim demonstrates his new piano
01:46
After seeing the composer Franz Liszt's restored piano in Siena in 2011, Barenboim was struck by the difference between the 19th-century instrument – which had straight, parallel strings – and today's modern concert grands, which have diagonal crossed strings.
So he commissioned a brand-new piano inspired by 19th century instruments. Barenboim worked with instrument maker Chris Maene to create the piano.
What makes it different?
The main difference is that Barenboim-Maene piano has straight, parallel strings, rather than the diagonal strings in a modern concert grand piano, as show in this picture: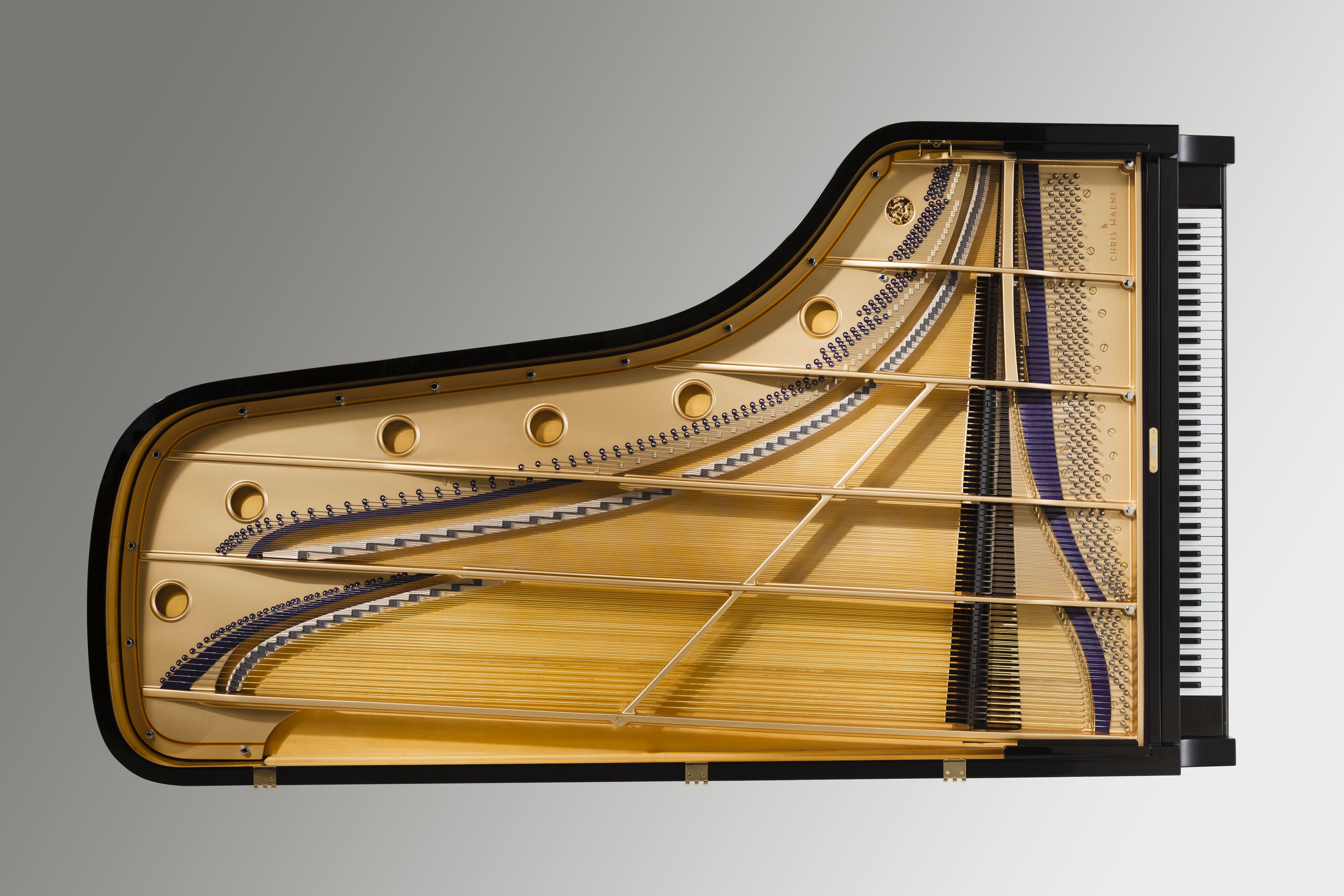 Here's the Steinway, for comparison: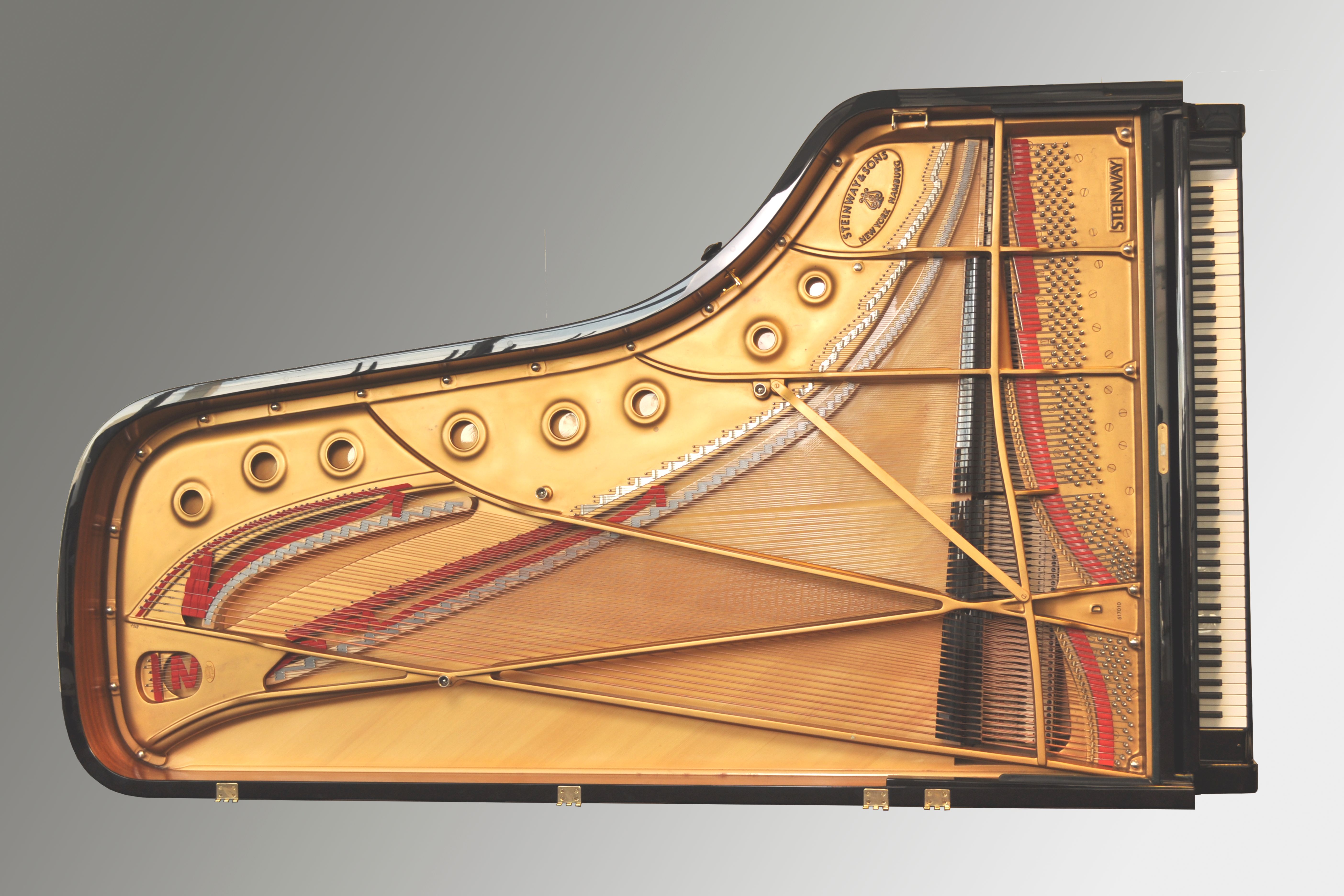 But there are also differences in the construction of the soundboard, the ribs and bracings and the iron frame. The strings are also individually attached in the Barenboim-Maene instrument.
'Transparency and tonal characteristics'
Barenboim said: "The transparency and tonal characteristics of the traditional straight-strung instruments is so different from the homogenous tone produced by the modern piano across its entire range. The clearly distinguishable voices and colour across its registers of Liszt's piano inspired me to explore the possibility of combining these qualities with the power, looks, evenness of touch, stability of tuning and other technical advantages of the modern Steinway."
To demonstrate, Barenboim performed a short excerpt from a Beethoven sonata on, first, a Steinway:
Play
Barenboim on a Steinway
Barenboim plays a Steinway
00:29
And then on his new piano:
Play
Barenboim's new piano
Barenboim performs on his new piano
00:35
Like falling in love…
The pianist-conductor was at pains to stress that the project hadn't spring from dissatisfaction from his own personal Steinway (which was also on stage at the Southbank Centre):
"In the end it is a question of taste. I have grown to love this [new] piano. Now I want to play everything on it – it's like when you fall in love again you want to go everywhere with that person. I'm like that with this piano. This piano has a different profile, a different sound. Like with string instruments, some people prefer a Guadagnini, some people prefer a Stradivarius."
Inspiration
Barenboim had brought his own personal Steinway with him, in case he hadn't been completely happy performing on this new piano. He had this to say about his relationship with this instruments:
"I suppose you could call it arrogance, but I feel I have a personal relationship with any piano I play – you have to. Arthur Rubinstein told me, you have to be inspired by the instrument. If you are not inspired by the instrument, you will not be able to realise the inspiration you get from the music. So I always always look for pianos that inspired me to play."
You can hear Barenboim performing Schubert's Piano Sonatas on the new Barenboim-Maene piano at the Southbank Centre 27 May-2 June.