More Music Breakfast - Weekends
Weekends, 6-9am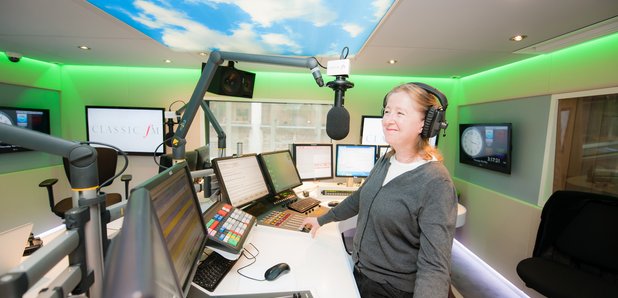 Join Anne-Marie Minhall every Saturday and Sunday from 6am to 9am for the finest mix of music - the perfect start to your weekend mornings.
This Saturday, Anne-Marie features plenty of Christmas music at the start of what's set to be one of the most festive weekends of the year.
There'll be a gorgeous new arrangement of In the Bleak Midwinter, and Bryn Terfel sings a stunning carol that deserves to be better known.
There's a big classical piece in the run-up to 7am. Then at around 7.15 Anne-Marie reviews the last seven days in her That was the week that we... feature.
At 7.30, there's the Duel of the Fetes - listen out for an unusual event happening somewhere around the country this weekend.
Also at 8.15 on Saturday, you can let Anne-Marie know what's happening on the Weekend Run. Perhaps you're taking the kids to music lessons, or their sporting club. Or maybe you're on the way to something else that's exciting.
And at 8.30, there's something from our brand new, very festive Album of the Weekend, Craig Ogden's Christmas Time.
On Sunday, there'll be plenty more carols, too, including a beautiful performance of Once in Royal David's City from the Choir of King's College, Cambridge.
Then there's the Sunday Special at 6.30 - a magical choral piece to soothe you into the day ahead. There'll also be another Big Piece After Six.
Anne-Marie will also take a look at the Sunday newspapers after 8am, review the biggest classical music stories of the past week, and invite you to share your Moments of Happiness from the week just past.
And there's more from the week's Great Composer, John Rutter.
More about Anne-Marie and her show