Here's a sweet treat for summer this weekend.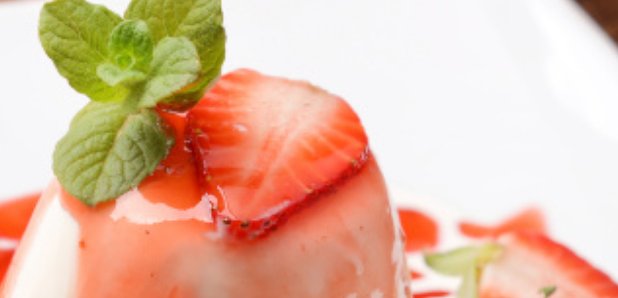 Summer strawberry mousse
Saturday 19 July 2014
Anne-Marie Minhall says, "For me, nothing beats a home-grown strawberry. It's that scent they give off and the taste...well, you know. A few of the little beauties to garnish this sweet treat, together with a little mint, provides the perfect finish."

Ingredients
(serves four)
400g British strawberries, hulled (leave a few aside to add at the end)
50g caster sugar
150ml whipping cream
3 egg whites
Sprigs of fresh mint
Method
Into a food processor, add the strawberries and blitz until smooth. Pass the mixture through a sieve.
Next, whisk your egg whites until they're firm before introducing the sugar. Continue whisking until there's a nice glossy look to it.
The cream needs to be whisked up now before you fold it into the egg.
Pop into your dessert bowls and then leave to chill in the fridge for around 2 to 3 hours.
When you serve the delicious mousses (or should that be meeces?), top them with a few sliced strawberries and a couple of torn up mint leaves.